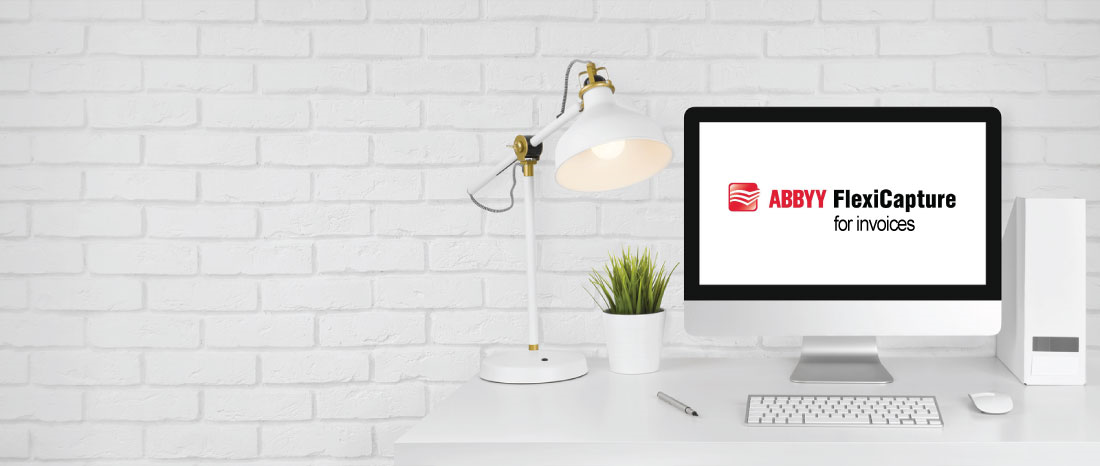 ABBYY for Invoices
Kickstart your AP automation initiative.
ABBYY is the world's leading AP automation brand, with the power to transform your business virtually overnight. And CASO is the #1 ABBYY provider in North America. That's because we help you get the most out of your ABBYY software, including:
Lower cost per invoice
Immediate visibility into outstanding payments
Compliance and risk mitigation
ABBYY FlexiCapture for Invoices is a ready-to-run accounts payable automation solution. It enables your organization to increase the productivity of your AP processes dramatically, while lowering the cost of processing per invoice. This solution delivers all essential functionality for establishing a fast, cost-effective and transparent invoice processing procedure, from document arrival to posting.
Discover the benefits of AP automation with ABBYY FlexiCapture for Invoices.
Cloud or Enterprise Installed
ABBYY for invoices can be installed in your environment or in the Cloud. Both solutions provide you with the same power and benefits. In one scenario you buy and own the software and in the other you pay by the transaction. We can help you make the right choice.
eMotional Transformation of Your Accounts Payable Process
ABBYY for Invoices has the power to transform your mind as well as your bottom line. With AP automation in place, you'll not only cut processing costs in half and increase processing speed by 50%, you'll also be free to focus on essential strategy to take your business to the next level.
Move from routine operations:

●     Manual data input

●     Compliancy verification

●     Checks against purchase orders

●     Identifying the right approvers

To strategic tasks:

●     Forecasting

●     Leveraging dynamic discounting

●     Cash flow optimization

●     Timely and accurate financial reporting
Increased Operational Efficiency
ABBYY for Invoices improves operational efficiency in numerous ways, including:
Lower costs by avoiding photocopying and physical delivery of paper documents
Realize additional cost reduction by avoiding late charges and leveraging dynamic discounting
Reduce the workload of AP staff with automation of routine operations
Achieve further efficiency gains through straight-through invoice processing
Invoice Lifecycle Transparency
ABBYY transparency is something you have to see to believe. You will have peace of mind knowing you will:
Always be sure of each invoice's arrival at your AP department
Eliminate the problems caused by lost or delayed documents
Ensure identical processing of invoices arriving from different sources and in multiple formats
Enjoy greater visibility into payment liabilities, due dates, and invoice statuses