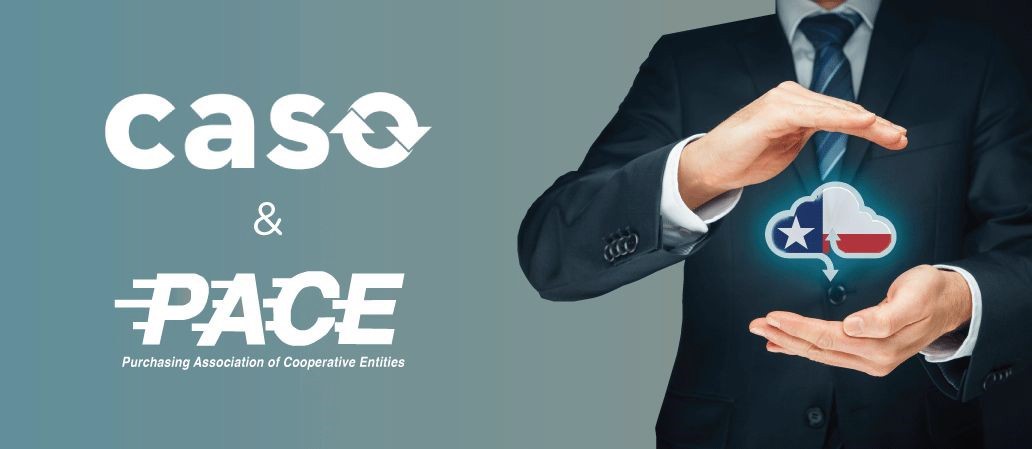 PACE Purchasing Cooperative
CASO Document Management provides discounted pricing on software products and related services through our cooperative contract with Texas PACE.
Cooperative Contract
Contract #P00147 applies to the purchase of enterprise content management, content software, hardware, professional services, and document conversion services (including products from ABBYY, Digitech Systems, OpenText, Kodak, Konica Minolta, Contex and more).
Learn more about enterprise content management >
Download our current price list >
To get a quote or place an order, please contact:
Joe Haynes
Business Development Executive
joe.haynes@caso.com
210.222.9124 x121
(Contract number P00147 must be referenced on all quotes and POs).
Available Products
Coming Soon.
Software Return Policy:
CASO and software manufacturer offer evaluation versions available via download prior to purchase. All returns must be pre-approved. A 15% restocking fee will be applied to all authorized returns.
Software Warranties:
Manufacturer's End User License Agreement: Digitech Systems Software EULA
CASO Services Warranty:
Any services to be provided by CASO shall conform to the standards generally observed in the industry for similar services.
Such services shall be performed in compliance with all applicable laws, rules, regulations or orders.
CASO guarantees its services based on information provided in writing with original purchase order and agreed to by both parties; and offers at no additional cost to the customer to replace defective electronic media/re-process all documents or data that do not meet the agreed quality standards. CASO guarantees 99.5% accuracy on Document Imaging and Data Processing Services.
Go Paperless! Contact us today to schedule your FREE consultation.