Office Locations
CASO is committed to providing our clients nationwide with the highest possible level of service to ensure that their business goals and objectives are met as efficiently as possible. To help us achieve that goal, we maintain offices at the following locations:
New York, NY
134 W29th Street
Suite 702
NYC, NY 10001
(888) 388-2276

Our Corporate Headquarters is located right in the heart of Manhattan, the financial capital of the world. This is also where it all started for CASO Document Management over 20 years ago. We are proud to have a successful history as a part of the fabric of this world-class city and look forward to many more years providing convenient, efficient on-site document scanning and management services to the entire Tri-State area.
San Antonio,TX
3453 Interstate 35 North, Suite 215
San Antonio, TX 78219
(210) 222-9124

Our San Antonio office helps us provide efficient document management service and solutions to our clients nationwide. This historic gem of a city, home to a diverse population including a great deal of military personnel and veterans, provides our team with a regular diet of the best Southwestern cuisine in the country, inspiring cultural amenities like the beloved Riverwalk, and the chance to root for one of the NBA's premier franchises – Go Spurs!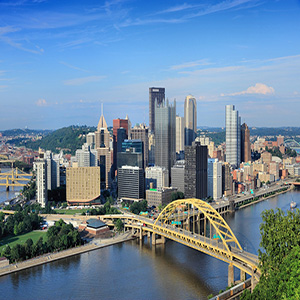 Pittsburgh, PA
800 Vinial Street, Suite 303
Pittsburgh, PA 15212
It is known as the "steel city" and the "city of bridges." Our Pittsburgh location enables us to provide best-in class document management services and solutions to one of the nation's most diverse and vital business markets, including Greater Pittsburgh, the Ohio Valley, Appalachia, and beyond. With its rich history in industrialization, education, sports, arts and culture – and a beautiful skyline to match – Pittsburgh is frequently cited among "the most livable cities" in the world.