ECM Toolbox Release Notes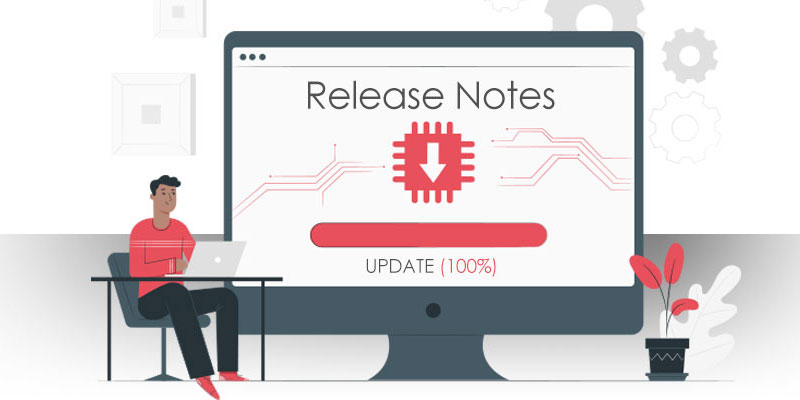 ECM Toolbox has released significant updates to the platform since its inception in the early 2000's, each adding new features and enhancements that improve content management and streamline business processes.
Here are the ECM Toolbox Workflow 4.x versions currently in use:
ECM Toolbox WF 4.5
Released in March 2023, WF 4.5 builds on its dedication to provide enhanced security and productivity features.
3rd Party Authentication
User authentication can be handled by 3rd party solutions like Okta allowing authentication to work with multiple domains.
API Access Functionality
API Access Management allows secure integration with custom applications.
Combined Installer
ECM Toolbox WF 4.5 installer contains installation for ECMTB, ADGateway and ECMTAuthSAML.
Copy and Paste Functionality in Workflow Designer
Added functionality for users to speed up creation of workflows with the ability to copy an entire workflow queue.
Enhanced User Interface
ECM Toolbox WF 4.5 has improved visual indicators to show Inbox counts for each Workflow name and user info while in User Impersonation mode.
ECM Toolbox WF4 SP3
Released in October 2020, SP3 brings automated task allocation and adds support for E-Forms, AX RESTful web services, EasyFile integration, and more.
Task Allocation
Automatically assign work items. This new feature allocates work items on a round robin basis to distribute items evenly among users. You can use the 'out of office' calendar to skip over unavailable users during the distribution process. Email notifications are sent to the correct individuals using Document Level Security.
E-Forms
The most exciting new feature in SP3 – support for CASO Document Management's E-Form Solution. E-Forms can be created through an interactive designer without the need to write code.
Support for ApplicationXtender (AX) RESTful Web Services
Administrators can now pair the AppEnhancer (formerly ApplicationXtender) REST services add-on with ECMToolbox Workflow. This gives you the power to meet security policies without the need to interact with the AX Database.
EasyFile Integration
EasyFile content management software now integrates seamlessly with ECM Toolbox Workflow.
Workflow Import Validation
Workflow will now identify any import issue and will not write to the database until the issue is resolved in order to prevent corruption.
ECM Toolbox WF4 SP2
Released in August 2020, SP2 introduces a new interface design, enhanced security and productivity features.
Document Level Security for User Groups
User groups can now be set up with definable document level security rules.
Interface Redesign
ECMToolbox Workflow 4 SP2 comes with a sleek new user-friendly interface.
Parallel Work Instance Condition Check
The system can now identify if a global work instance has parallel items in the Workflow.
REST Services Enhancements
Includes Render Server Optimization
ECM Toolbox WF4 SP1
Released in January 2020, SP1 introduces our new user-friendly Workflow Designer and enhanced productivity features, including Preview Mode, Share Access, automation triggers, and more.
New Workflow Designer
The workflow designer has been re-built with our users in mind for streamlined processes and improved responsiveness.
Preview Mode
Preview mode allows users to open and read a work item without taking ownership of it. Permissions can also be granted within Workflow Designer to give access to buttons and comments.
Share Access
A user can directly open a work item via a shared link generated in workflow emails. Example: http://workflow.server.com/login.html?preview=–
Additional Date/Time Formats
Date and Time fields can now be set up with various formats per workflow.
Parallel Workflow Detection
This new feature identifies when a specific work item has a parallel instance occurring (ie, two work instances that represent one work item).
Active Directory Synchronization
Workflow now supports direct synchronization of Active Directory Groups. There's no need to assign user rights in the Group Management page. Simply leave it up to your Active Directory to do the work.
New Scroll Functionality
Workflow 4 now utilizes a smoother scrolling system to allow scrolling pages much easier!
New Event Kickoff Triggers in Workflow Designer
New event triggers have been added to enhance automation for workflow administrators. These include: Ownership Taken, Ownership Assigned, Ownership Removed, Work Instance Completed and WorkItem Completed.
Fill out the form below to get in touch with us. We'll get back to you right away.