ECM Toolbox Eforms – The Low Code Eform Solution
ECM Toolbox allows you to quickly create web-based forms and automate your business workflow using no or low code.
Your investment in enterprise content management (ECM) and other related systems has helped digitize and streamline your business. Yet, unstructured forms and documents are still an issue — blocking efficiency, increasing risk, and wasting money. ECM Toolbox is the easy solution that works with your existing systems to create a truly paperless environment.
Contact Us
ECM Toolbox Eforms Admin Module
The easy-to-use Eforms Admin Module allows you to quickly create web-based Eforms for ApplicationXtender, EasyFile and other content management systems. When combined with ECM Toolbox Workflow, you have the power to implement any business process automation you need, regardless of the complexity of the requirements, forms, or operations.
ECM Toolbox Eforms for ApplicationXtender and Easyfile simplifies the process of building complex forms and configuring automated routing for approvals. You can easily customize business logic, exceptions, and the Eforms themselves.
ECM Toolbox Eforms simplifies the creation of business process automation with low code visual designers.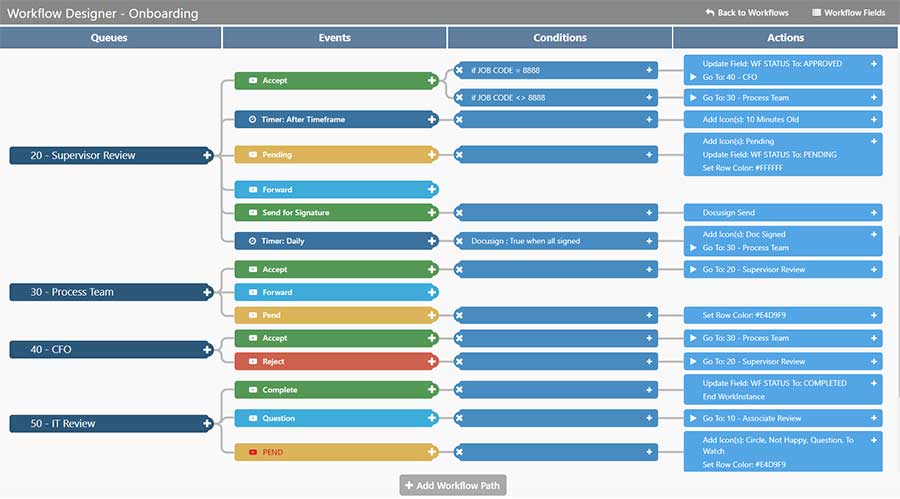 Visually Define Workflow Routing
Quickly design your workflow steps in a web browser to have your Eforms (or scanned records) automatically delivered to the right person at the right time.
The Workflow configure page uses simple point-and-click functionality. Admins can easily implement conditional routing workflows – with no code required.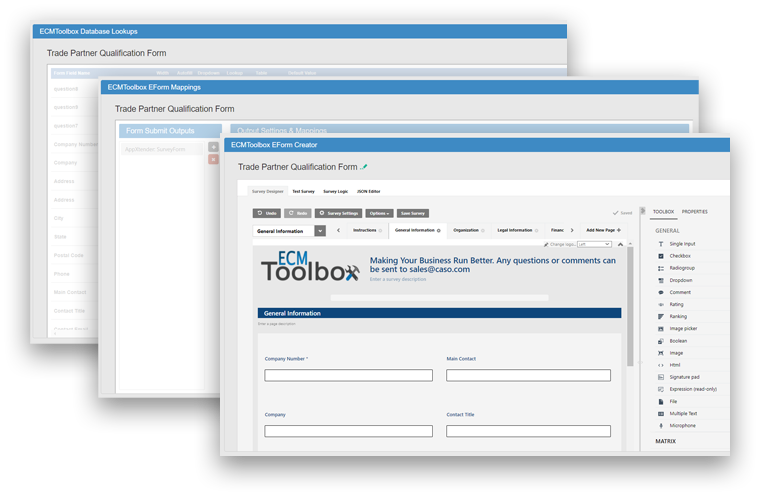 Point-and-Click for Dynamic Behavior
The ability to automate calculations, create conditional rules, and pre-fill fields with ECM Toolbox makes completing forms easy. Workflows are more efficient with dynamic routing.
The visual rule builder makes it incredibly simple to create custom business logic with no programming.
The Workflow and Eforms modules also connect to web services, APIs, external databases and other related services to create a high-level of dynamic behavior.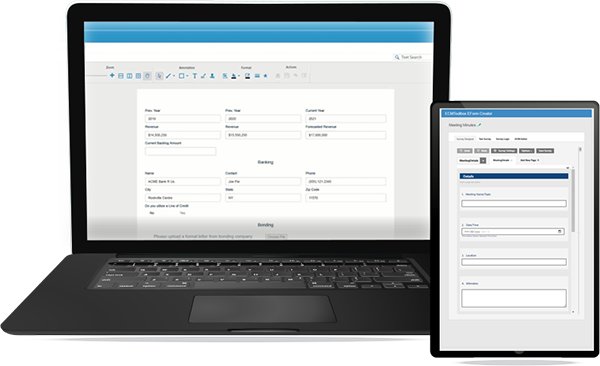 Mobile Responsive for Optimal User Experience
Eforms can easily be built and tested for optimal mobile user experience. You can create forms and workflows to fit all mobile devices.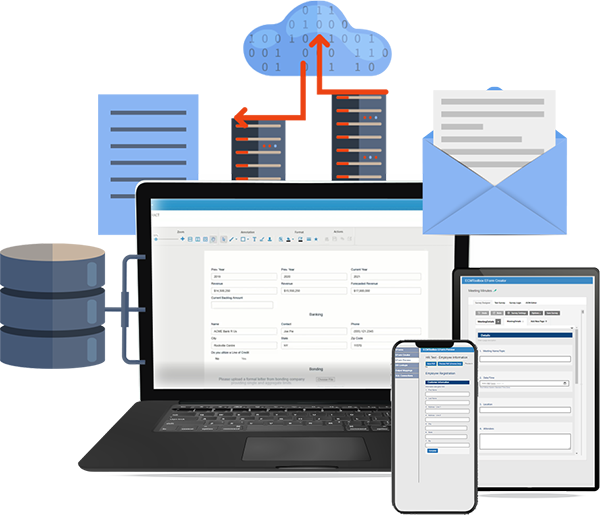 Eforms and Workflow Integration with Business Data
Your Forms and Workflows are more powerful when integrated with your business information – including SQL databases, ApplicationXtender, EasyFile and other systems.
ECM Toolbox's APIs, Admin Module, and connectors link workflows to your internal and external systems. You also have the ability to connect to custom web services.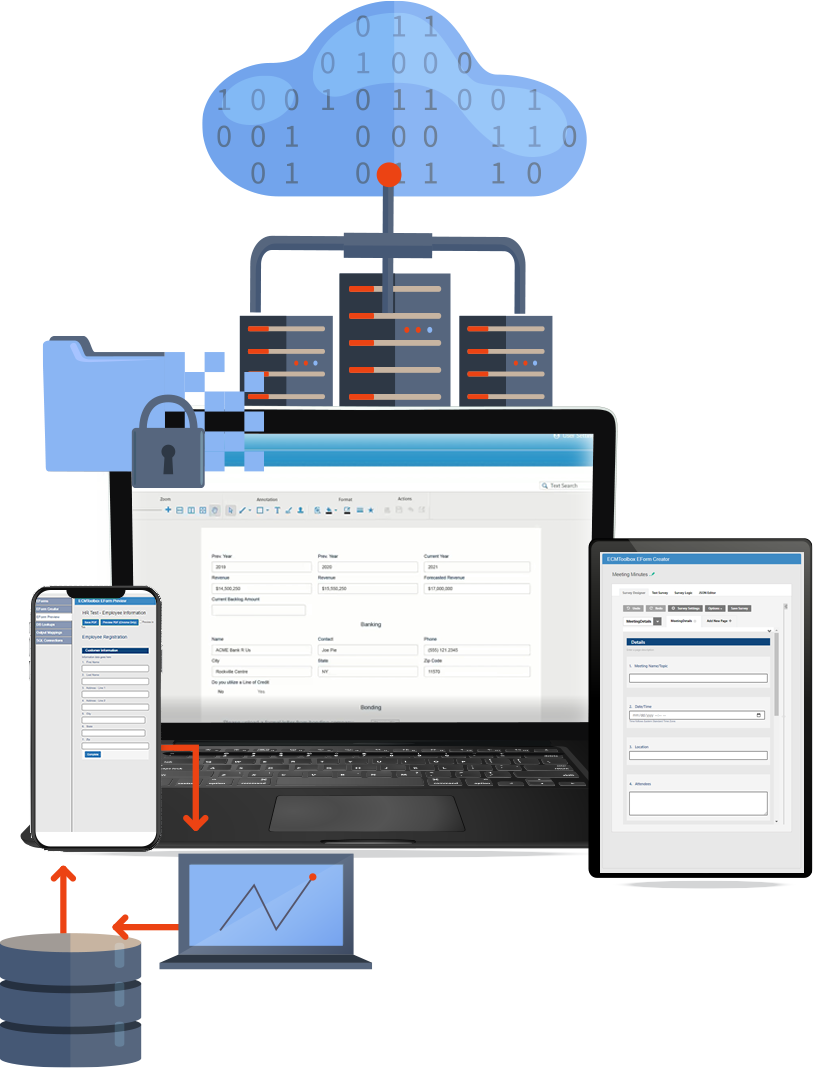 Manage your Business With Reports
Eforms and Workflow store all information in SQL, so you can easily generate reports to gain visibility into your procedures and then optimize them to improve performance.
ECM Toolbox's audit trail allows you to meet your compliance requirements.
Quite simply, ECM Toolbox Eforms is the low code solution for unstructured documents you've been waiting for.
See for yourself how ECM Toolbox can help you create the paperless workplace you always envisioned. Sign up for a demo today!
Contact Us
Fill out the form below to get in touch with us. We'll get back to you right away.