Education Solutions
CDM provides cost-effective document scanning and document management solutions for K-12 school districts, colleges and universities throughout the US – with preferred pricing programs available in Texas and New York.
We are the scanning professionals specifically for Texas independent school districts (Texas ISDs), with discounted pricing on software products and related services through our cooperative contracts with Texas PACE and Texas DIR (Department of Information Resource). With over 15 years of experience, we have the tools and resources to scan all of your paper, microfilm, microfiche, and books so you have the fastest turnaround and highest quality for a minimal investment.
New York City and State agencies, as well as school districts, community colleges, and universities, can be ensured of competitive pricing and the highest level of quality when purchasing CDM services, software, and hardware solutions through NYSID under the Preferred Source Program.
Why ECM for Education?
Schools need Enterprise Content Management (ECM) solutions to guard against unauthorized access to your documents and ensure compliance with FERPA (Family Education Rights and Privacy Act). CDM delivers with a suite of products that secure records, improve office efficiencies and reduce operational costs.
Digitize and Manage Any Record
Improve security and speed access by digitizing paper student files and documents, including microfilm, fiche and books..
Manage student records with a flexible system that works with existing hardware.
Leverage artificial intelligence (AI) to recognize and sort student records automatically.
Access Remotely or On-Premise
Provide secure remote and on-premise access to student data from virtually any device.
Protect student records at all times with strong security settings and detailed audit trails.
Keep work moving by routing, managing and reviewing student files online.
Improve Operational Efficiencies
Share records securely with students and their families, counselors and other schools.
Improve student services with fast 24/7, 365 responses to information requests.
Save staff time and document storage costs by using searchable digital records.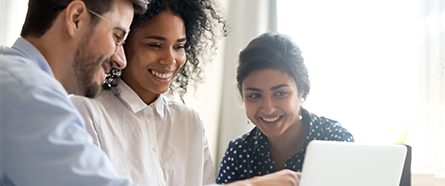 Respond to record requests quickly
Respond to student record requests in seconds instead of hours. FERPA mandates that all requests be fulfilled within 45 days. A Document Management System has powerful search functions that let you locate and send information electronically within seconds – improving the speed of information requests and ensuring you stay in compliance.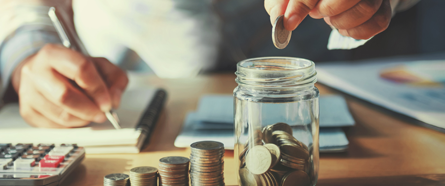 Save funds whether Cloud or On-Premise
Be a good steward of student and government funding while improving productivity. The money saving benefits of the Document Management System can include a cloud-based option with a low cost of use. In addition to gaining ironclad security, save on staff time, printing and postage, file storage and regulatory penalties.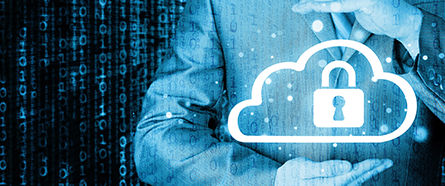 Protect documents from disaster
Protect files from loss, cyber criminals and natural disasters. With a Document Management System suite of products, you know your files are protected safely 24/7, 365, allowing you to recover from any disaster quickly.
EasyFile® Document Management for Education
EasyFile is a secure, cloud-based content management solution ideal for schools – giving your team the power to digitize, store and manage all your essential student and business information – anywhere, anytime, on any device.
Fully-Featured – Comprehensive Cloud of On-Premise Document Management
Cloud Solution – No IT needed to get and stay up and running
Subscription Based – Predictable investment for budgeting.
Scalable – Unlimited Users
Accessible – Access from anywhere via browser
Secure – Secure, Reliable and Redundant
Contact us today to learn more about CDM Document Management solutions for Education. We can help you determine the best and most cost-effective way to file your documents.
"The CDM team has been exceptional. They completed the work faster and cheaper than we could have, and have always accommodated our needs. It is a pleasure working with them."
Richard Ajimati – SUNY Downstate Medical Center
Contact Us
Fill out the form below to get in touch with us. We'll get back to you right away.