Lana Bailey-Tamaro, MS, BCC
CEO, Owner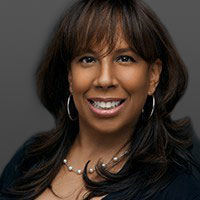 As CEO and owner of CASO Lana leverages her expertise in Organizational Behavior to build successful business relationships that foster strong connections with clients. She focuses on Caso's overall business management, while identifying, pursuing and executing strategic growth opportunities, including acquisitions, partnerships, investments and joint ventures. Lana understands the importance of team building and the success that is derived from bringing people together to win. She has honed her team building acumen as a NYC Police Officer for the Detective Borough in the Forensic Investigative Division. Lana bridges multiple business functions to spearhead projects across the organization.
Read More
One of her strongest attributes is facilitating relationships for successful business negotiations. Lana obtained a B.S. in Forensic Psychology and M.S in Counseling, she is also a Founding Board Certified Executive/Leadership Coach trained to unlock individual's potential and ignite the drive within to succeed. During her time away from the office Lana serves as a Pace University Trustee. On her downtime you can find Lana spending time with her husband and daughter at home in NYC or out on Long Island's North Fork enjoying the beach, farm stands and vineyards.
Richard Tamaro, MBA, CDIA+
President, Owner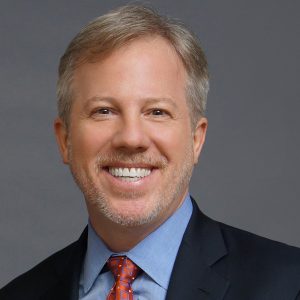 Richard as President and owner of CASO focuses the company on providing exceptional client service and amazing solutions. He is the driving force behind positioning CASO as a nationally recognized leader in creative electronic content management solutions. Richard's energy always is directed at ensuring that the CASO Team is doing the best by its clients. He strategically directs the company's business development focus by working closely with clients so that he can stay current with the industry and CASO's client's needs to help them go Paperless. His laser focus on clients, is his muse and creative force behind the design of CASO's ECM Toolbox Workflow and Eforms solutions that has helped many companies improve efficiencies, gain control of their records and save money.
Read More
Prior to joining CASO, Richard worked for 12 years at Citicorp and Banc of America. He has an Economics degree from SUNY Stony Brook University and received his MBA in Business Management from Fordham. When Richard is not in the office you can find him with his wife and daughter enjoying all Manhattan has to offer and water skiing on Long Island's North Fork.
Michael Drew
SVP Professional/IT Services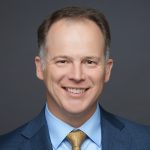 Michael Drew has spent his entire 20+ year career dedicated to the craft of Business Process and Technical Implementation. As Senior Vice President of Professional / IT Services Mike oversees support, implementations, product deployment, and related processes for CDM clients nationwide. His mastery in delivering cost-effective, high-performance enterprise solutions to address complex business challenges is without parallel. Prior to joining CDM, Mike managed business processes at Bank of America for 14 years, implementing customer facing, back office, and e-Commerce solutions. A Texas native, Michael has a BBA in Management Information Systems from the University of Georgia and is a veteran of the United States Marine Corps. When he is not in the office, Mike enjoys hiking, rock climbing, working on the family farm, and spending quality time with his family.
Business Development & Marketing
Rick Brillante, VP
Sr. Account Manager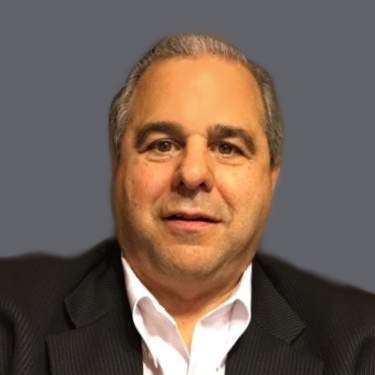 Rick is an accomplished IT infrastructure expert with over 25 years of unprecedented success implementing digital transformation strategies in the finance and aerospace industries. He joins CDM in New York as Account Manager extraordinaire. Known for his deep technical knowledge and inspired, hands-on leadership that bridges clients and cross-functional teams, Rick is counted on to manage complex business initiatives with impeccability, including item processing and workflow automation for CDM financial industry clients nationwide. Originally from Totowa, New Jersey, Richard now resides in neighboring Fairfield. In his spare time, he enjoys photography, family vacations and quality time with his wife of 30 years.
Jeanice Cabale
Sales and Marketing Associate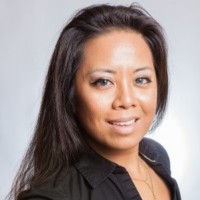 New York native Jeanice Cabale brings over 10 years of project management and digital marketing expertise to CDM. As part of the BDT (Business Development Team) at our New York Office, Jeanice is counted on for her creative and technical mastery in email marketing, video, website and UI/UX design to support CDM's ongoing new business efforts. Jeanice holds a BFA in Graphic Design from Bethpage University in Long Island, New York. When she's not creating graphic masterpieces, Jeanice enjoys the gym, great food, reading and playing the piano.
Bill Cross, VP
Technical Delivery Executive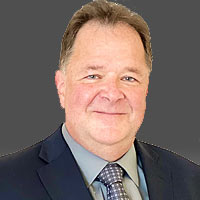 Bill is an accomplished product architect renowned for developing cutting-edge content management and workflow software. A self-taught programmer, Bill has dedicated his career to building software solutions that fill unmet needs in the marketplace, including the highly successful EasyFile® content management system and UniCopy® eCopy connector, now part of the CDM family. He is counted on for his expertise in leveraging emerging technologies for enduring business value. Originally from Bangor, Maine, Bill now resides in the Orlando, FL area. He holds an Associates Degree in Electronic Technology and enjoys woodworking, golf and spending time with family and friends.
Joe Haynes, CDIA+
Business Development Executive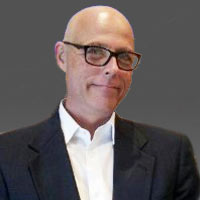 San Antonio native Joe Haynes is a highly accomplished document management professional with over 20 years of leadership implementing enterprise-level software solutions across numerous industries. As Business Development Executive, Joe is counted on for his technical mastery in defining and implementing document management solutions for CASO Document Management (CDM) clients nationwide. This includes advanced software from Digitech Systems, which he has been involved with since 2001. Joe graduated from International Technical College in Baton Rouge, with a degree in Digital Electronics Maintenance. He is an avid audiophile who also enjoys restoring vintage cars and motorcycles, and spending quality time with his granddaughter and two adorable cats, Sir Catrick Stewart and Queen Elizacat II.
Samantha Stuhler
Project Coordinator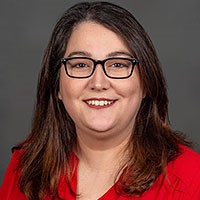 A masterful writer with 8 years of technical research and administration expertise, Samantha Stuhler brings unmatched impeccability to her role as Project Coordinator at CASO Document Management (CDM). Reporting directly to CEO Richard Tamaro, Samantha assists with account management, including drafting proposals, sales orders and grant applications on behalf of CDM clients nationwide. Originally from Buffalo, NY, Samantha holds a BA in English from Niagara University and will soon complete her Master's at Southern New Hampshire University. She is a diehard Buffalo Bills fan who also enjoys Broadway shows, writing short stories, photography, and taking care of her three poodles (Sophie, Harley and Hermione) and fluffy cat Coconut.
Robert Yee
Senior Webmaster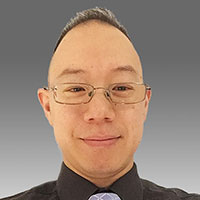 New York native Robert Yee brings 20 years of software expertise to CDM, including website and mobile application development, as well as system installation. He is counted on for impeccable coding that gives life to CDM's most ambitious initiatives. Robert is responsible for developing and maintaining the CDM website and ensuring our initiatives are articulated company wide. Robert graduated from Baruch College and holds a BBA in Computer Information Systems. In his free time, he enjoys basketball, video games, cheering on New York's perennial underdogs, the Mets and Knicks, and spending quality time with his son and cockatiel rescue Gypsy.
Professional Services
Stephanie Christoforou
Account Manager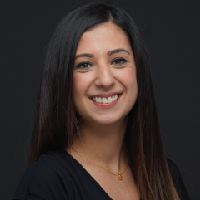 Stephanie has been a valuable member of the CASO Team since 2009. Initially brought on as a Processor, as well as an Administrative Assistant in our New York office, Stephanie's expertise soon led her to assuming supervising and project managing roles at our on-site scanning sites in 2011. With her knowledge of the product and strong client relations skills, Stephanie took her current position as Account Manager in 2013. In addition to that role, Stephanie has also been instrumental in the implementation of CASO's innovative software for our New York financial clients.
Kent DeHart
Service Delivery Manager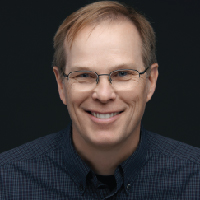 Kent's primary focus is e-form solutions, database integrations and business metrics reports. He had over 30 years of experience when he joined the team in Information Technology (IT) Before joining CASO, he served in various capacities from Programmer to Architect, with extensive experience in software development, with roles as high as VP of Programming for IBM. Prior to working in Document Imaging, Kent had involvement in space shuttle, space station, government point-of-sale solutions and high performance storage systems.
Wayne DeHart
Client Developer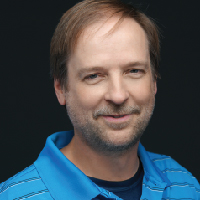 Wayne's focus is on custom workflows, service solutions and mobile applications. Before joining CASO, he was Programmer to Director of IT for MCI/WorldCom with extensive experience in Business Process Management, Document Imaging / Management, and Workflow Technologies. Wayne adds an array of depth as a Programmer, and has over 25 years of experience in Information Technology (IT).
Anshu Gupta, VP
Service Delivery Executive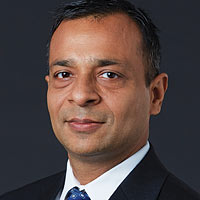 Anshu is an accomplished IT professional with a strong executive presence leading, motivating and coaching global cross-functional teams in alignment with business strategic and operational goals. He is counted to deliver solutions of exceptional business value to CDM clients nationwide. A consummate technologist, Anshu is a certified Six Sigma Green Belt and AWS Cloud Practitioner with mastery of cloud, agile development and secure solution design. He is renowned for his success in the global media and entertainment industry, where he leveraged his strengths in customer engagement and technology innovation to save clients millions in operational costs. Originally from New Delhi, India, Anshu earned a Bachelor of Engineering from University of Mysore, India and an Executive MBA from Rutgers University. He currently resides in New Jersey, where he enjoys golf, winemaking, and spending quality time with his wife and two children.
Jessica Gutierrez
Account Manager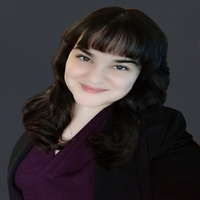 Jessica Gutierrez brings 6 years of business administration expertise to CDM's Professional Services Team. As Junior Account Manager, Jessica is counted on for her masterful multitasking abilities and wide-ranging skill set that encompasses project planning, marketing and technology support – including hours tracking, team scoring, project management, billing assistance, and video editing. Jessica earned her Bachelor's in Business Administration from Adelphi University. She is also a certified New York Notary. Jessica is a force outside the office as well, as she holds a black belt in Kung Fu. In her spare time, Jessica enjoys weightlifting, drawing, interior design and spending quality time with her two cats Orion and Nova.
Jack Javier
Developer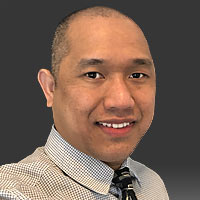 Jack is a software architect with over 15 years of deep expertise in object-oriented design and analysis. He brings mastery of numerous programming languages to CDM, including C#, Java, C/C++, PHP, ASP.Net (MVC, Web API), JavaScript, jQuery, HTML, CSS and VB6/VB.Net. He is also certified in Microsoft MSDN, Linux Operating System, Java Programming Language, UML, SharePoint, eCopy, Ricoh SDK/Java and HIPAA Compliance. Jack was instrumental in developing a comprehensive document management system prior to joining CDM, as well as a full spectrum of management solutions for banks, hospitals, HR, accounting, payroll, courier, inventory and sales departments. He is now counted on for development, design and implementation of software solutions for CDM clients, including product integrations. Originally from the Philippines, Jack holds a Bachelor of Science in Computer Science (BSCS) from University of Mindanao. In his spare time, he enjoys playing chess, learning new languages, and spending quality time with his young daughter.
Balaji Kalimireddi
IT Project Coordinator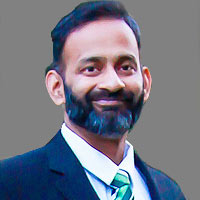 Balaji brings over 15 years of data analytics and administration expertise to Caso Document Management (CDM). As IT Project Coordinator, he is counted on for project planning and management for CDM initiatives, ensuring projects are completed on time and within budget. After serving in the US Peace Corps in the early 2000's, Balaji spent a decade as Senior Business Analyst for a Fortune 500 bank, developing multiple user interfaces, interactive visualizations and business intelligence capabilities. His software acumen includes Smartsheet, Power BI, Excel, Powerpoint, and Tableau, among others. Originally from India, Balaji currently resides in the NYC metropolitan area and holds a Bachelor of Arts from William Paterson University. He's also an avid nature photographer who loves billiards, chess, carroms, table tennis, and spending quality time with family and friends.
Michael Kidder
Solutions Architect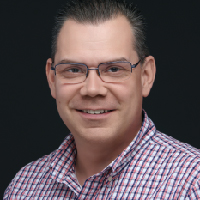 Mike manages the Programming Team and keeps CASO's solutions in-line with the newest technology. Mike moved from Boise, Idaho, to the CASO Texas office and brought his 15 years of experience in implementing document imaging solutions, business process improvements, web application developments, ERP and system integrations, electronic forms and workflow. He works closely with our technology and professional services teams to implement a wide variety of processes and projects.
Aric Malsbury
Client Developer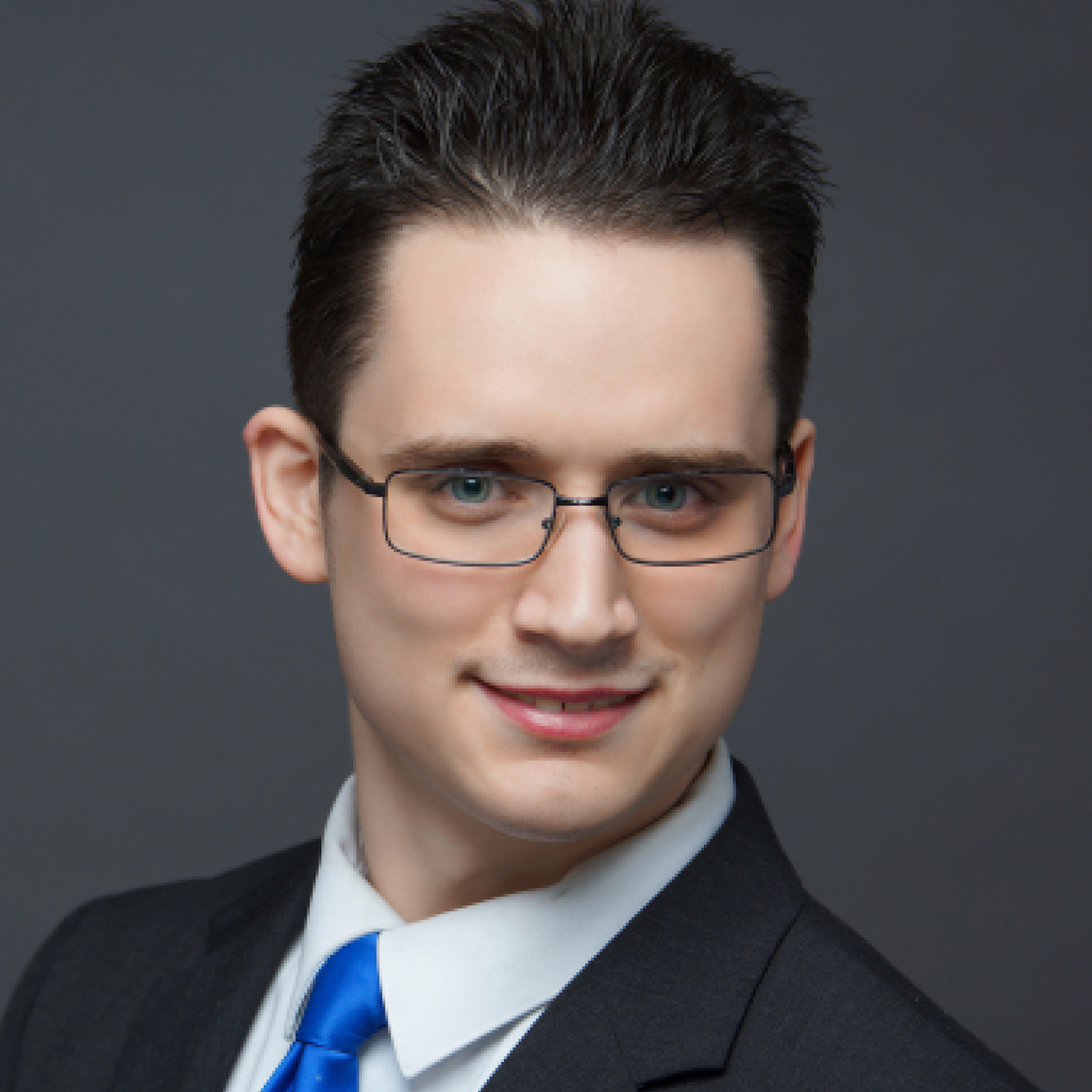 Aric is a CASO IT Solution Engineer based in San Antonio. With his deep technical knowledge and mastery of white-glove service, Aric helps CASO customers navigate software, troubleshoot technical problems, and assist with account management. He is also an integral part of CASO's IT Knowledge Base development team. Raised in an engineering family, Aric learned how to build computers and program code at an early age, and has been accumulating IT certifications ever since. In his spare time, Aric enjoys hiking and spending time with his family.
Tony Raimondo
IT Solution Engineer II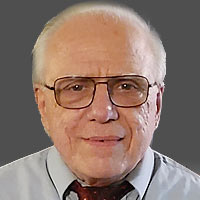 New York native Tony Raimondo is a seasoned support engineer with three decades of expertise in IT. His mastery of SQL Server, Microsoft Access, Excel, Word, C# and Visual Basic to CDM, led him to teach IT support at the college level for many years. He is now counted on to provide unparalleled guidance for CDM's EasyFile users nationwide. Tony is HIPAA certified and holds a Bachelor of Science in Marketing from St. John's University, He is also an avid marathon runner who enjoys spending quality time with his wife and young son.
Daniel Shor
Service Delivery Manager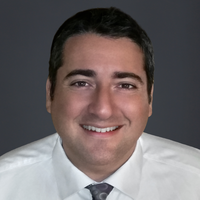 A highly-skilled programmer with 20 years of experience, Daniel Shor is an Account Manager in our New York office specializing in ApplicationXtender solutions for CASO clients worldwide. Daniel began his career in 1999 at a Document Management Company that was acquired by CASO, and quickly became a key member of our professional services team. He is counted on for creative solutions tailored to each client so they can easily scan, store, retrieve, archive and securely access their documents at the touch of a button. In his free time, Daniel can be found watching and coaching his kids in basketball and softball, following the Giants, Rangers, Mets and Knicks, and spending quality time with his family. He holds a Bachelor's Degree in Computer Science from Yeshiva University.
RW Smith
Service Delivery Manager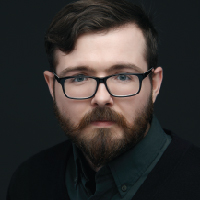 Whether it's building solutions for large scale data capture deployments at powerhouse companies like Jet.com and Agera Energy or authoring crucial production software for our own operations, RW is a valued asset to the Caso team. Working with our Professional Services and Technology teams RW creates web applications, web forms, ERP software integration, and customizes data capture software. At the end of each day RW can be found working on his own pet programming projects, or riding bicycles with his wife in North Austin.
Taylor Treece
Systems Analyst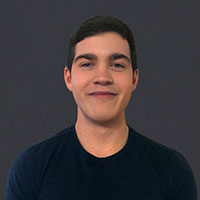 Texas-native Taylor Treece is a Systems Analyst at CASO Document Management's San Antonio office with technical mastery of ECM Toolbox and Cloud Solutions. Taylor is a Cisco Certified Network Associate with expertise in Microsoft Azure, Microsoft Server, SQL Server, VMWare, Python, DigiTech and ImageSilo products. A former rugby student-athlete for the University of Texas, with a Bachelor's Degree in Anthropology and demonstrated leadership in Information Technology and Data Management, Taylor is an all-star member of the CDM team. True to form, he enjoys rugby, video gaming and cooking in his off hours, as well as spending quality time with his fiance, their dogs Wiley and Merlin, and cat Simba.
Business Office
Marielle DeFalco
Senior Accounts Payable Specialist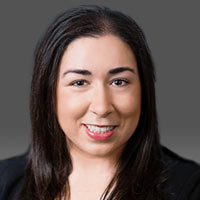 New York native Marielle DeFalco brings over a decade of senior accounting and administration leadership to Caso Document Management (CDM). As Senior Accounts Payable Specialist, she is counted on to manage all purchase orders, vendor relationships and employee expense reimbursements at the CDM New York Business Office. Marielle is renowned for her impeccable attention to detail and her uncanny ability to simplify complex accounting concepts for clients. Marielle honed her accounting skills at a high-profile logistics company in New York for over 8 years. Originally from Westchester, NY, Marielle now resides in Orange County, NY. She holds a Bachelor of Science in Psychology from Fordham University. She's also an active gardener and cook who loves to explore the Hudson Valley, go to the farmers markets, and spend quality time with her husband, son and lovable rescue dog Pippa.
Bethany Jeanrecode
Accountant II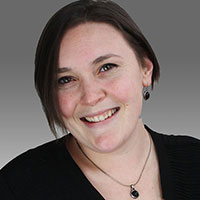 Bethany is a standout financial analyst with over a decade of accounting experience in a variety of service industries. Her masterful spreadsheet skills have benefited missionaries, general contractors and tax services alike. She is counted on for impeccable bookkeeping and accounts receivable management at CDM's New York business office. Originally from Naples, Florida, Bethany holds a Bachelors of Business Administration in Accounting from the University of Central Florida. She is also a mixed martial arts enthusiast with training in Jiu Jitsu. Bethany resides in Brooklyn and enjoys baking, skating and spending time with her husband and two adorable furball kitties Humphrey and Bougie.
Daniel Nigro
Senior Accounts Receivable Specialist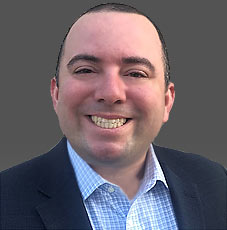 Daniel Nigro brings over a decade of accounting leadership to CDM. As Senior Accounts Receivable Specialist, he is counted on to manage invoicing, collections and payment records at the CDM Business Office in New York. A US Army veteran, Daniel is renowned for his disciplined work ethic and exceptional communication skills that keep business processes moving smoothly. In fact, Daniel led the effort to digitize the accounting department at his previous job, improving efficiencies company wide. Born and raised in the New York City metropolitan area, Daniel currently resides in Hoboken. He holds a Bachelor of Science in Finance from Lehigh University. He's also an exceptional cook who loves golf, helping others, and spending quality time with his fiancé Aprill and their adorable 2yr old puppy
Andrew Persaud
Accountant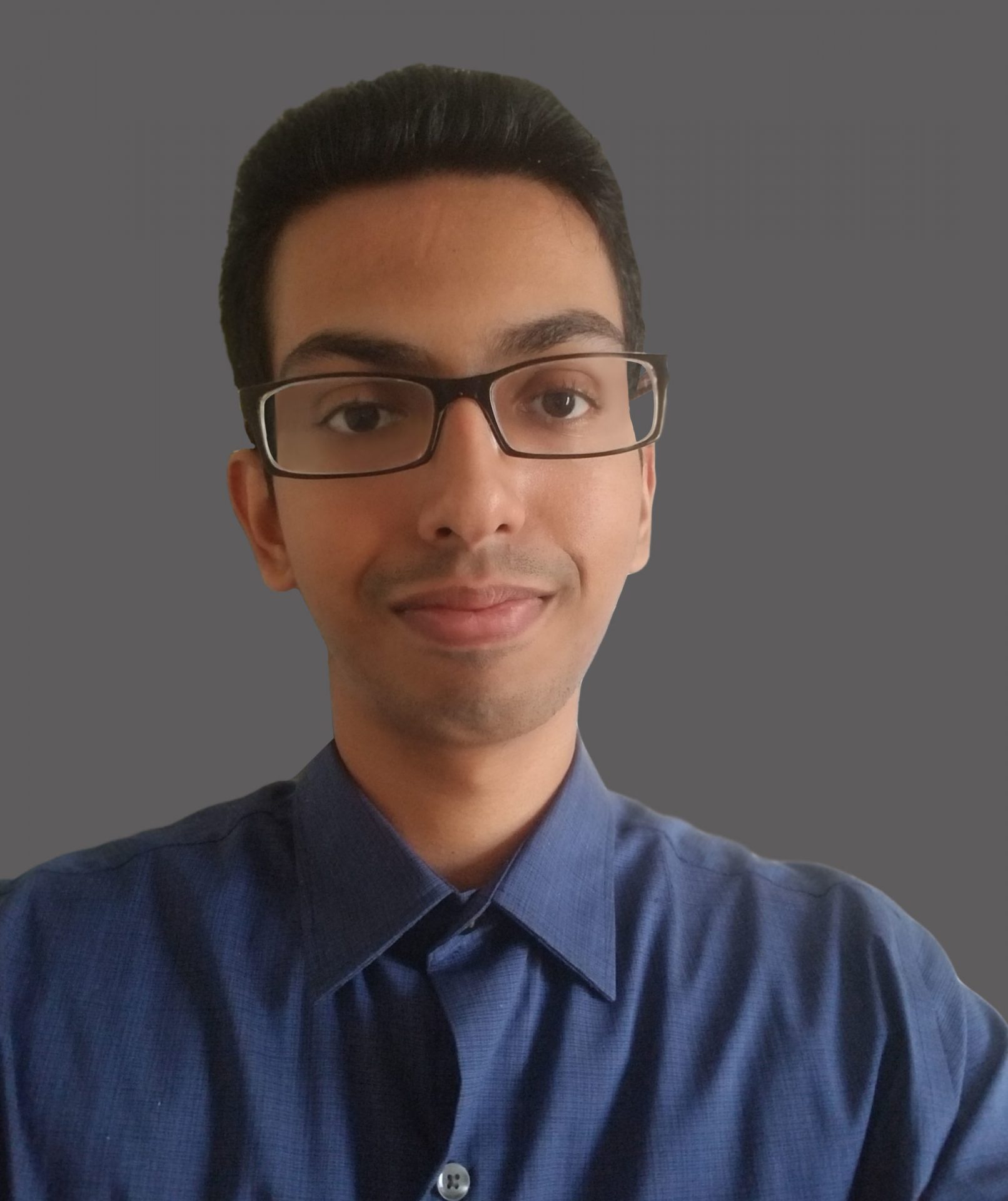 Andrew Persaud is a talented accountant with 3 years of experience in tax preparation and bank financial services, including noteworthy volunteer tax work for families in need. As Junior Accountant at CDM's business office, Andrew is counted on for his technical mastery and impeccable day-to-day accounts payable and receivable management. Originally from Valley Stream, NY, Andrew earned both his MBA in Finance and Bachelor's in Accounting on scholarship from Molloy College. In his spare time, Andrew enjoys spending quality time with family and adventuring with friends.
Kate Sammis
Senior HR Generalist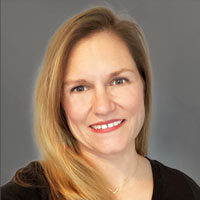 Long Island native Kate Sammis brings over 20 years of HR experience to CDM, including mastery of Oracle, PeopleSoft, icims, Qualtrics and Visio, among other essential HR software. Recognized as an HR analytics expert, Kate leverages her impressive data storytelling abilities to turn HR data into actionable insights that improve the employee experience. She is counted on for her inspired payroll and HR operations leadership at CDM's New York Business Office. Kate holds a Bachelors of Business Administration from Hofstra University. She is also an avid scuba diver who enjoys the beach, traveling and spending quality time with family and friends.
Candice Vance, VP
Business Operations Manager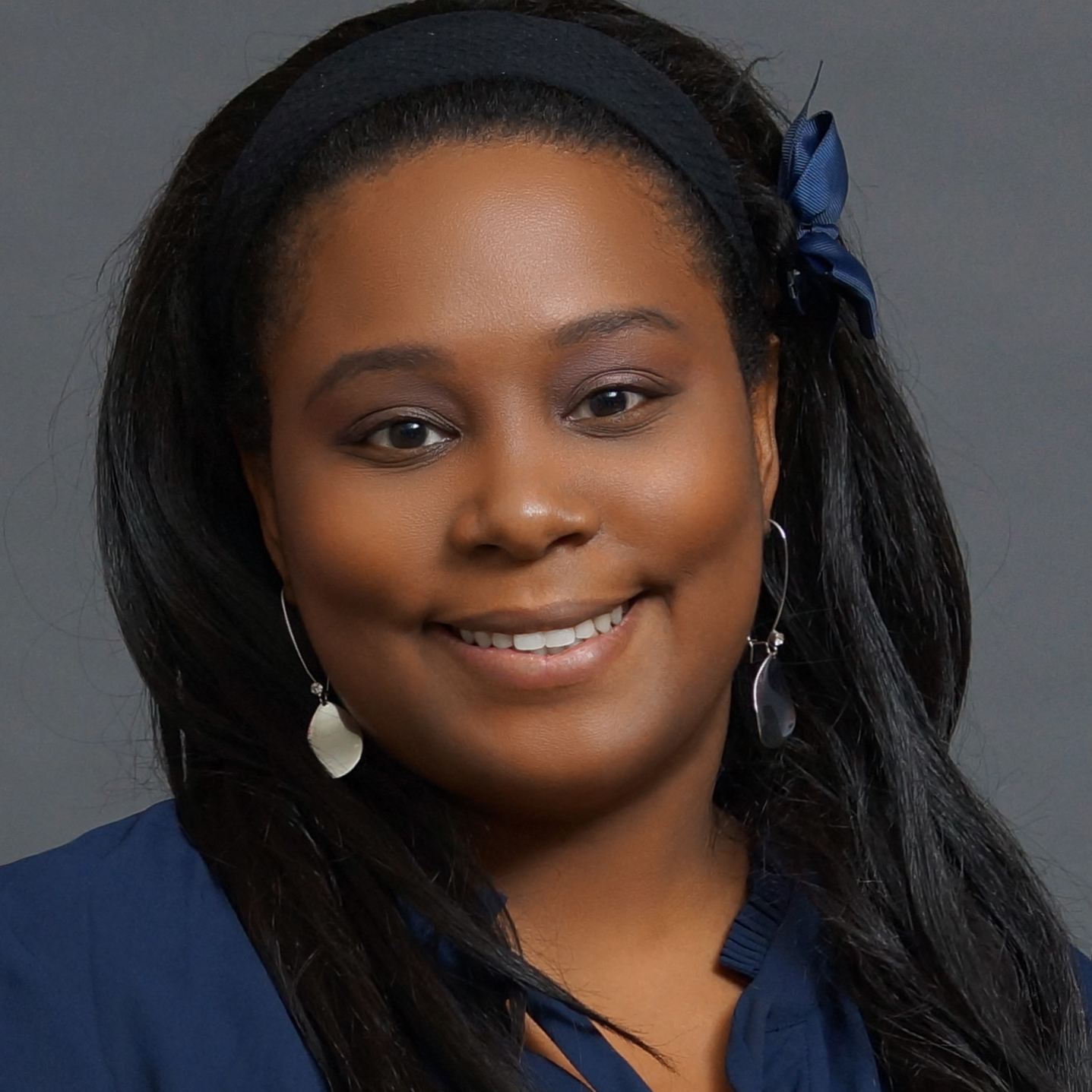 Candice commands all operations for our CDM business office, including HR, Payroll, and Finances. A hands-on leader with over a decade of expertise in business office administration, data processing and production management, Candice is revered for her ability to wear many hats and provide seamless service. When she's not at work, Candice enjoys traveling the world, savoring authentic foods, and spending time with family and friends.
IT Support
Mike Atkins
Installation Engineer
A military-trained computer technician and creative engineer, Michael Atkins provides inspired document management software solutions for CDM clients nationwide. Based in our San Antonio office, Michael is responsible for building custom applications, performing installations, upgrades, training and troubleshooting – ensuring CDM clients enjoy a seamless transition to paper-free business management. A 6-year veteran of the US Air Force, Michael brings a rare mix of integrity, creativity, and discipline that positively impacts everything he does. In fact, he enjoys working with software in his spare time too. With a Bachelor's Degree in Game Design from Full Sail University, Michael typically spends his off hours designing video games, coding and spending time with family and friends.
Jeremy Berlanga
Support Engineer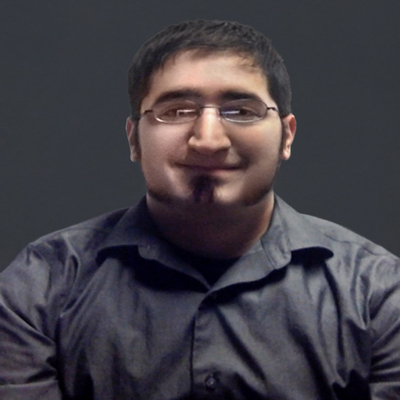 Jeremy is a CASO Document Management IT Solution Engineer based in San Antonio. With a Bachelor's Degree in Game Art from Full Sail University in Florida and technical expertise honed in the US Navy, Jeremy provides five-star support for CASO clients nationwide. A disciplined coder with top-notch troubleshooting skills and a can-do attitude, Jeremy is essential to maintaining CASO's high level of customer care. In addition, his tech savvy extends companywide to support account management, sales, and marketing. Jeremy enjoys his free time as well, as he loves to draw and spend time with family and friends.
Adam Fisk
Support Engineer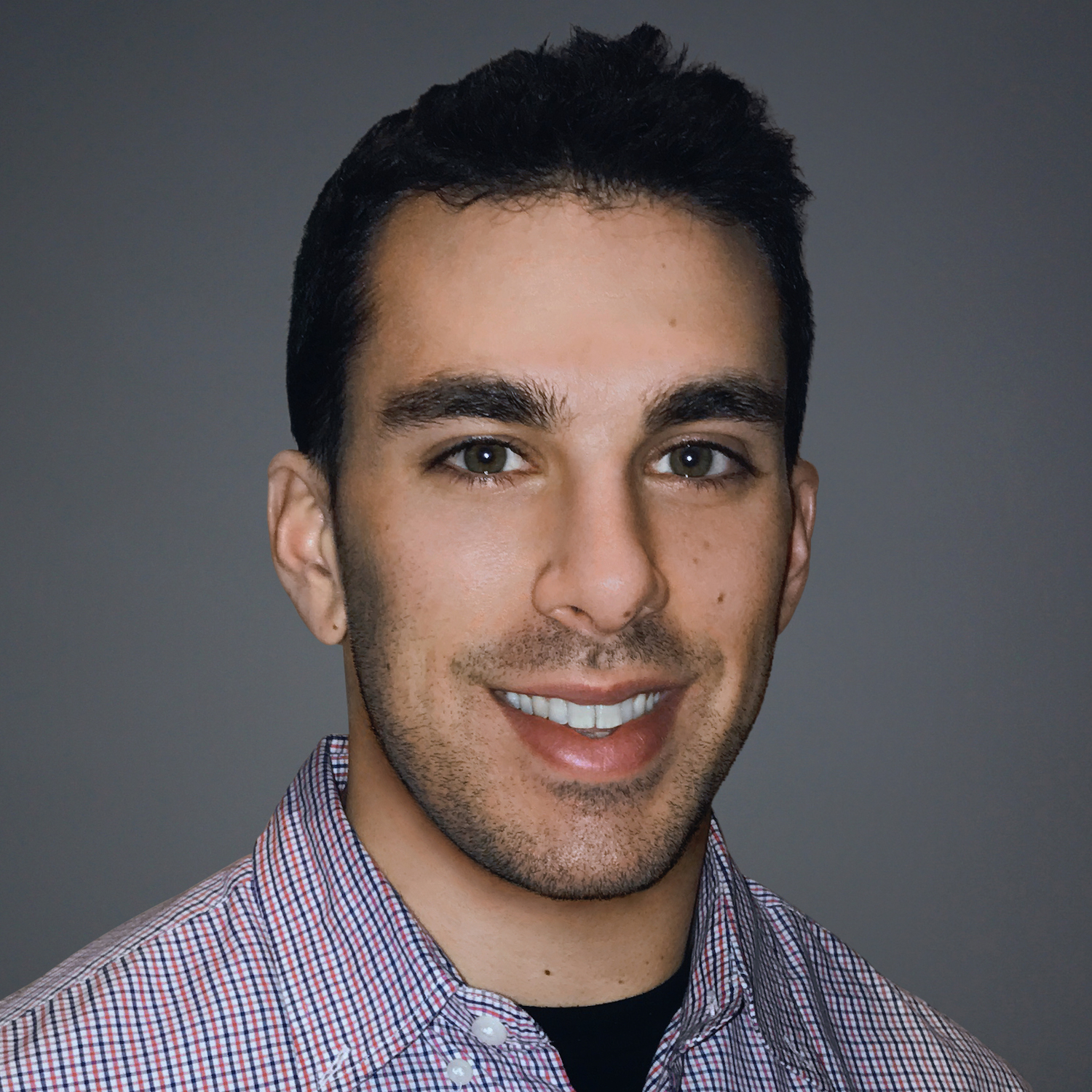 Adam Fisk is an inspired IT Solutions Engineer based in our New York office. A former onsite project manager with deep expertise in document management operations and financial services document digitization, Adam is counted on for his technical mastery and ingenious problem solving for CDM clients nationwide. Adam specializes in Kofax Capture, ApplicationXtender and ECM Workflow solutions, including initializing operations and onsite technical support, keeping CDM on the cutting edge of the document management industry.
Chad Nissen
System Administrator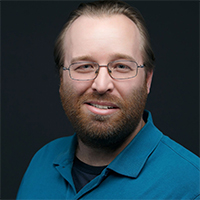 Chad is a Solutions Engineer for CASO and is a very technically inclined professional dedicated to providing the best solution for the situation. He specializes in customer service, project management and delivery, system analysis and solutions engineering.
Document Care Management
Jason Allison
Facilities Manager – TX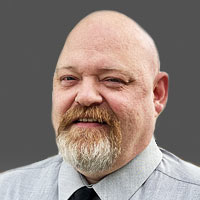 Jason Allison brings over 25 years of senior leadership in operations, logistics and human resources to CDM, including standout service in the United States Air Force. A certified Six Sigma Black Belt, Jason is responsible for all CDM facilities, including processes, procedures, tools and execution. He is counted on for process improvement and development throughout the organization. Jason has managed teams as large as 240 while conducting national and global operations for aircraft production and maintenance in Korea, Germany, Belgium and other countries. Originally from San Angelo, Texas, Jason holds a Bachelor's Degree in Organizational Management from Ashford University. He is also an avid gamer who enjoys spending quality time with his wife, four kids and their adorable dog and cat.
Dylan Askinasi, AVP
Document Care Center Manager – NY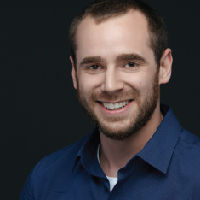 Dylan, a native of Long Island, joined CASO in 2012 as a temporary processing team member that handled the document conversion of many of CASO's government clients in New York. In 2014, Dylan was named a Project Manager and within a year he was officially hired on by CASO and headed up some of CASO's largest conversion projects in the city. He has worked extensively with Paperflow software and Kodak scanners, and as of September 2015, will be moving to CASO's North Carolina location where he will be managing a surveying site at the newly acquired Charlotte facility.
Wesley Bishop
Document Care Center Manager – TX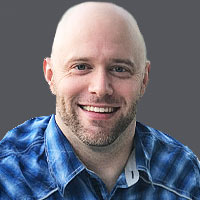 With over a decade of operations and team leadership expertise, Wesley Bishop is a standout site manager based in San Antonio. He is counted on to manage all projects, including timeline, execution and team development sitewide. A former Gunner's Mate in the US Navy with deep technical and operations mastery, Wesley spent 7 years in senior management at a major logistics company working with advanced robotics, leading 10 team members, over 600,000 deliveries daily, and a major device beta testing program. Wesley is a certified Scrum Master (SMC) who also holds Agile Essential and Team Certifications, HIPAA Certification and is currently completing his Six Sigma Yellow Belt. Originally from Washington State, Wesley holds a Bachelor of Arts in Graphic Design from Sanford Brown College in Seattle. He is a longtime Seattle sports fan who also enjoys spending quality time with his family of gamers, including his wife, 5 kids, and irresistible puppy Sophia.
Paul Camacho
Document Care Center Asst. Site Supervisor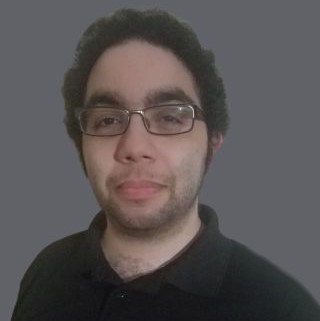 Brooklyn native and tech phenom Paul Camacho helps ensure seamless processing as Team Lead at our CDM Document Care Center in New York. A standout administrator with uncanny troubleshooting skill, Paul is counted on to keep his processing team on task while supporting operations at CDM satellite offices throughout the New York metropolitan area. A graduate of renowned Regis High School, Paul earned his Bachelor's degree in History from NYU before taking the tech world by storm. True to form, Paul is an expert gamer who also enjoys reading, jogging, and spending quality time with his adorable cat Katie.
Franklyn Garcia
Document Care Center Supervisor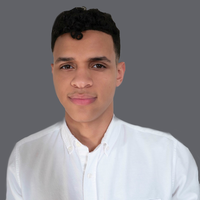 Born and raised in New York City, Franklyn Garcia is an onsite data processing powerhouse specializing in indexing and verifying time-sensitive documents as part of CDM's New York Document Care Center. An experienced and resourceful technician, Franklyn is highly regarded for his ability to keep CASO projects moving no matter the challenge. Franklyn earned his Master's Degree in Applied Health Informatics and Bachelor's in Health Sciences Informatics and Data Analytics, both from Stony Brook University. When he's not at the office, Franklyn enjoys playing basketball, snowboarding and spending time with family and friends.
Ramik Rivers
Facilities Manager – NY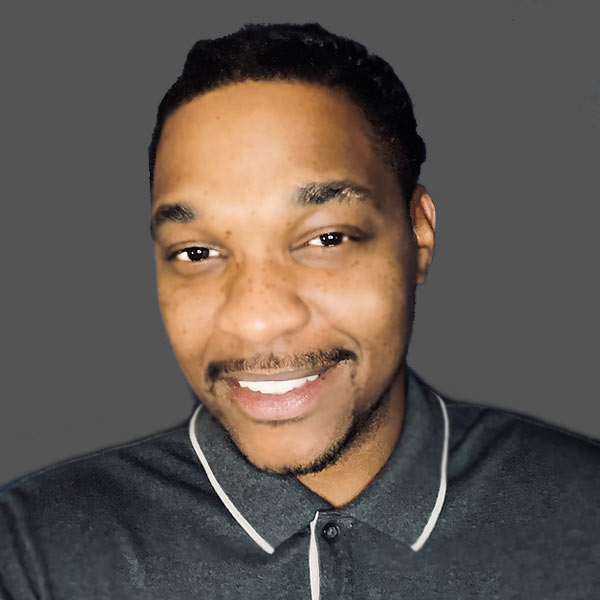 Ramik is an operations phenom with an inspired record of success. As NY Facilities Manager, Ramik is counted on to devise and implement plans, processes, and procedures to enhance building maintenance at CDM's Document Care Center in New York. With his unique brand of resourcefulness and team leadership, Ramik has an uncanny ability to make the impossible possible. Ramik's software acumen includes Vectorworks, CAD and BIM used in architecture, engineering and construction. Originally from Queens, New York in his spare time, Ramik enjoys reading, music, theater, traveling, spending quality time with family, friends, and his adorable Pomeranian/Husky named Bella.
Sean Tamaro, VP
Document Care Center Manager – NY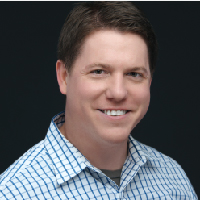 Sean has 20 years of experience in the industry, including serving as a Processor and Project Manager at CASO before assuming the role of Vice President of Operations. Sean also serves as the primary Account Manager for many of CASO's NY Government clients, as well as heading up all of New York's production projects. In addition to making our customer's satisfaction our No. 1 priority, Sean has been the driving force in improving CASO's processes that directly affect the customer, including increased efficiency, quick turnarounds and providing seamless transition into a paper-less way of doing business.
Brandon Taylor
Document Care Center Asst. Site Supervisor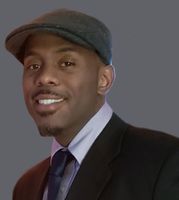 The data is in on Brandon Taylor. This star processor maintains a perfect record in data conversion, transferring client documents with unmatched accuracy according to CASO's strict document care standards. With expertise in analytical thinking and tactical execution, Brandon is a natural fit for CASO's Document Care team.
Document Care Specialists
Nicole Garza
Senior Document Care Specialist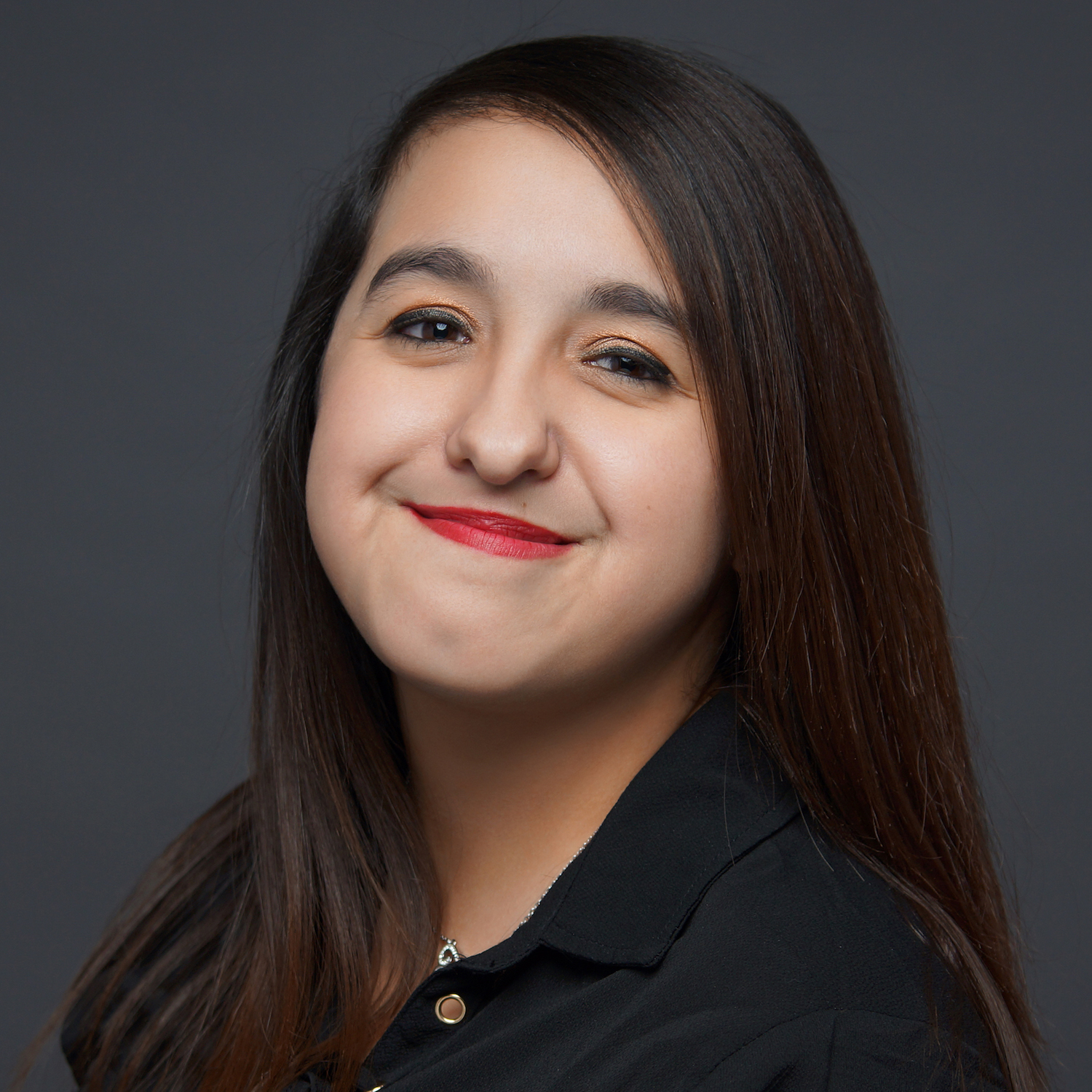 Nicole is a digital dynamo in our San Antonio office. Fast, accurate and thorough, she is counted on to verify and transcribe client data into electronic format for use in CASO custom document management systems. Nicole brings valuable experience to CASO, including proficiency in computers, grammar, and office administration, making her a key member of the Document Care Center team. When she's not at the office, Nicole enjoys spending time with family and watching the San Antonio Spurs.
Rachel Antoine
Document Care Specialist
Rachel is processing perfection at CASO's Document Care Center in New York. From data verification to digital data management, Rachel is counted on for uncanny speed and accuracy every step of the way.
Chad Conley
Sr. Document Care Specialist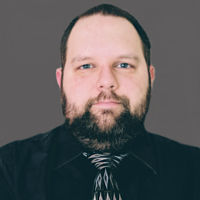 Pittsburgh native Chad Conley is a star scanner at our Pittsburgh Document Care Center. With over a decade of document management experience and a degree from ITT Technical Institute in Pittsburgh, Chad is counted on for his exceptional technical knowledge and spot-on scanning accuracy. He is our lead specialist on all scanning projects in the Pittsburgh office on behalf of CASO Document Management (CDM) clients nationwide. When he's not at work, Chad enjoys watching movies, playing video games with his son, and spending time with his three cats, Fuzzy, Tiger and Snuggles.
Keniel Evangelisa
Document Care Specialist
Keniel is a processing ninja specializing in large format scanning at CASO's New York office. From architectural drawings and blueprints to maps and banners, Keniel ensures our client designs get converted to digital with stunning accuracy. Known for quick hands and strong judgment, Keniel maintains the integrity of our largest documents in a big way.
Roquel Libert
Document Care Specialist
Roquel is a large format phenom specializing in oversized document scanning at CASO's New York office. Roque is counted on for high-speed accuracy and uniformity on our client's largest projects, delivering big on a daily basis.
Thea McMillian
Sr. Document Care Specialist
Lead processor Thea McMillan sets the standard for document care at our New York Center. A mentor to fellow colleagues, Thea combines digital expertise with precision handling to process thousands of essential documents on behalf of CASO clients each day, energizing the entire Document Care Center team in the process.
Crystal Negron
Sr. Document Care Specialist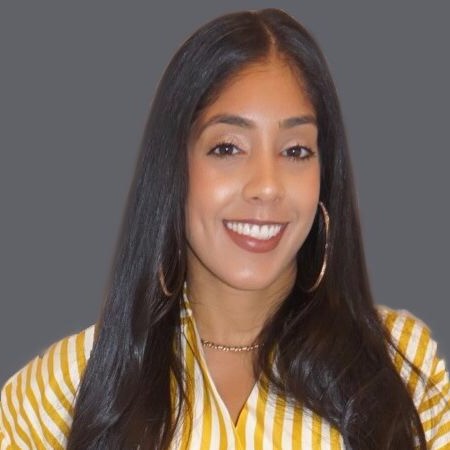 Star processor Crystal Negron plays several roles at CASO's Document Care Center in New York. From batching to prepping to indexing to scanning, Crystal specializes in them all. She is counted on for her digital know-how and precision care, to help CASO clients worldwide Go Paperless with confidence.
Jon Tew
Sr. Document Care Specialist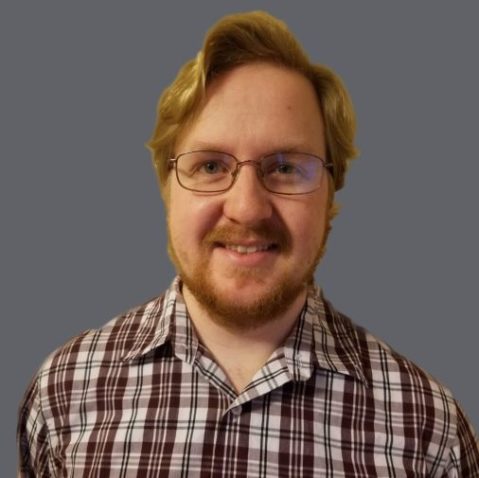 Expert processor Jon Tew brings new meaning to the term character recognition. Jon's impeccable work ethic and high level of integrity make him an indispensable partner for CASO clients around the globe. From standard key entry to complex content deciphering, Jon ensures client data is processed accurately and completely on a daily basis.
Danny Vicencio
Sr. Document Care Specialist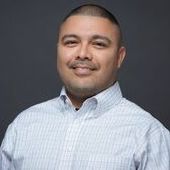 Digital pro Danny Vicencio is an accomplished data entry specialist at CASO's Document Care Center in San Antonio. Known for remarkable speed and accuracy, Danny helps transform text into digital format on behalf of CASO Document Management (CDM) clients nationwide, giving them the power of paperless efficiency. In his spare time, Danny enjoys spending quality time with family and friends.
Meaza Wovesa
Document Care Specialist
A key operator in every sense of the term, Meaza Wovesa is at the center of CASO's data processing operation in New York. With proven mastery of data entry protocol, Meaza is counted on for high speed accuracy and attention to detail that keeps all client data impeccably intact.