The 2022 LGRMIF eGrant Cycle has ended. If you are interested in next year's cycle, please fill out the form below and we will notify you when the next cycle begins.
LGRMIF – NY Document Scanning Grants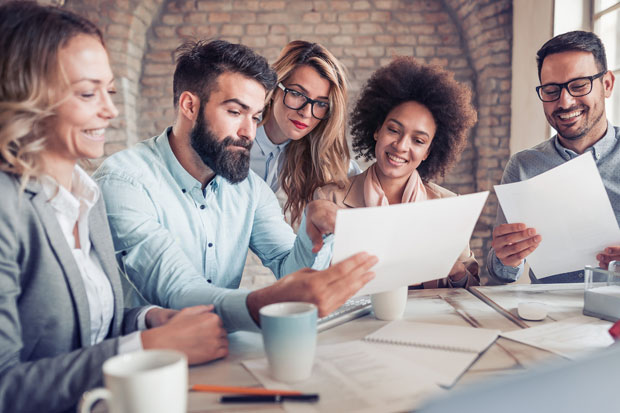 CASO Document Management (CDM) can help your local government agency go paperless by establishing a fully compliant records scanning program with an eGrant from New York's Local Government Records Management Improvement Fund (LGRMIF).
As an NYSID Partner for over 12 years, CDM provides you with expert application guidance to maximize approval odds and program support to help eGrant recipients implement and maintain their new scanning solution – which replaces wasteful paper documents with digital PDFs. CDM provides all the necessary support to ensure your application is complete and meets eligibility requirements. A designated CDM grant writer will work directly with your Records Management Officer (RMO) to define your project scope, program eligibility requirements and draft the necessary documentation. For more than a decade, CDM has guided numerous agencies each year to eGrant approval.
About LGRMIF eGrants
LGRMIF grants are awarded by the New York State Grant Administration Unit in an effort to upgrade government agencies to a paperless environment.
LGRMIF eGrants are designed to help local government agencies establish secure records management programs or develop new program components. It is a competitive program, awarding grants based on the merits of applications. Created in 1989, the fund comes from fees collected by county clerks and the New York City Register. These fees are collected during the recording of certain documents and when county clerks assign index numbers for certain court cases. The amount of grant funding available each year depends on the number of documents recorded and index numbers assigned that year.
eGrants are awarded using the following framework:
Types of eGrants
Individual (up to $75,000)
Shared Services (up to $150,000)
NYC Dept. of Records (DORIS)
Project Categories
Disaster Management
Document Conversion and Access
Files Management
Historical Records
Inactive Records
March 7, 2022
Registration forms requesting new eGrants user accounts must be submitted before 5:00 pm on this date.
March 21, 2022
Grant applications must be submitted electronically before 5:00 pm on this date. Also, the paper signature forms required for all applications must be postmarked by this date and necessary M/WBE documents should be submitted.
July 1, 2022
Earliest date grants projects may start, contingent on final approval from the Division of the Budget and the Office of the State Comptroller.
June 1, 2023
All budget amendment templates must be submitted electronically before 5:00 pm on this date. Also, the paper FS-10-A form, Proposed Amendment, if required, must be postmarked by this date.
June 30, 2023
All work on grants projects must be completed.
Note: Grant recipients who have not submitted the necessary M/WBE forms during the application process must submit them electronically within thirty days from the date of notice of grant award. Failure to do so may result in loss of funding.
Review Process
The Grants Administration Unit first evaluates applications for eligibility and completeness. Applications will not be sent forward for further review if they do not meet basic eligibility requirements, are not submitted by the deadline, or do not have the appropriate signatures.
A local government is responsible for meeting all eligibility requirements and for submitting a complete application by the deadline. This includes the submission of all required paper forms: FS-10-/Proposed Budget, Institutional Authorization form, Payee Information form, and the Standard Data Capture form. Applications submitted without including any of these forms by the posted deadline will not be forwarded for review and will not be considered for funding.
All applications are reviewed using the following steps:
Sorting
Applications separated by application type
Initial Review
Review panels assembled based on application type
Panel Assignment
Applications assigned randomly to panels.
At-Home Review
Panel conducts individual at-home review.
Final Review
Panel reconvenes to determine award winners.
CDM's eGrant team ensures your records scanning program meets your agency's unique needs today and in the future – evolving with you as you assume responsibility for ongoing support.
For more information on LGRMIF eGrant application and program support, contact us today.
Resources
Click on the boxes below to view the specific article in our resource section.
NYSID's Economic
Impact on New York
SUNY Downstate Medical Center Case Study
"The CDM team has been exceptional. They completed the work faster and cheaper than we could have, and have always accommodated our needs. It is a pleasure working with them."
Richard Ajimati – SUNY Downstate Medical Center
Contact Us
Fill out the form below to get on our list for 2023 LGRMIF eGrant updates.