News
April 4, 2019 – ABBYY Earns #1 Ranking in Intelligent Document Processing. In the latest PEAK Matrix™ Assessment published by Dallas-based consulting firm Everest Group, CASO's technology partner ABBYY emerged at the head of the pack among 16 leading Intelligent Document Processing (IDP) technology vendors. The major players in the IDP supplier landscape were assessed on market impact in terms of revenue, YOY growth, volume of pages processed annually, diversity of client base across industries, positive customer feedback and their ability to deliver and implement products successfully. With a market presence across 150 countries and estimated 30 million users worldwide, it should come as little surprise that ABBYY scored highest. There is no doubt that ABBYY will continue to lead the way for organizations seeking to harness the power of Intelligent Document Processing.
January 7, 2019 – The Nature Conservancy (TNC) Selects CASO Document Management (CDM) to Implement an Electronic Content Management System. TNC, the charitable environmental organization that helps conserve the lands and waters on which all life depends, has selected CDM for its move to digital document management. CDM will begin implementation of a new hosted ECM system at TNC-Ohio, and then leverage the new technology to quickly and cost-effectively implement hosted ECM systems at other TNC locations. As part of the effort, CDM will scan all existing TNC paper files and create an ongoing scanning system for continued digital archival and retrieval. The move to paperless will support TNC's green initiatives while markedly improving operational efficiency.
Dec 1, 2018 – CASO Recertified for SOC 2 Type 2
CASO Document Management is proud to announce that it has completed again the American Institute of Certified Public Accountants' (AICPA) Service Organization Control (SOC) 2 Type 2 audit.
September 1, 2017 – CASO acquires Systems Imaging, extending its reach into Greater Pittsburgh and the Ohio River Valley. Systems Imaging, the leading enterprise contact management (ECM) provider based in Pittsburgh, Pennsylvania confirmed today it was acquired by CASO Document Management, headquartered in New York City. This is the fifth major acquisition for CASO, and a significant step forward in its mission to provide world-class document management solutions on a national scale. Systems Imaging's renowned technical expertise and proven track record are an ideal fit for CASO, as it further establishes itself as the industry leader in document management, workflow automation and Enterprise Content Management (ECM) solutions. CASO proudly welcomes Systems Imaging to the CASO Document Management Team!
August 14, 2017 – Metasource Partners with CASO to Offer ECM Toolbox Workflow.  Metasource, the largest distributor of enterprise content management (ECM) software from OpenText, confirmed today it will become an authorized reseller of CASO's award-winning ECM Toolbox Workflow automation software. With its network of over 150 channel partners and 4800+ clients, Metasource will effectively extend the ECM Toolbox footprint and further establish ECM Toolbox as the gold standard in workflow automation software for ApplicationXtender (AX). Since 2007, Metasource has been an industry leader in Enterprise Content Management. CASO is proud to join forces with this exceptional organization.
August 8, 2017 – OpenText™ attributes recent success to ECM Toolbox Workflow. OpenText announced today that it will deploy ApplicationXtender combined with ECM Toolbox Workflow to power the new document management system at the Center for Life Management (CLM), an organization dedicated to providing professional, caring, and comprehensive behavioral health care services. By combining ApplicationXtender with ECM Toolbox Workflow, CLM is able to improve the patient and staff experience, ensure patient care, and deploy staff to more value-added work.

Read more >

March 6, 2017 – Digitech Systems announces the availability of ImageSilo® R82
In R82, many of the core components and pieces of functionality for ImageSilo have been completely rewritten, which includes some significant changes to import and migration capabilities as well as the new user experience. You can also access a new beta interface to contribute your feedback and help Digitech develop ImageSilo's next generation upgrades.
March 3, 2017 – CASO Recertified for SOC 2 Type 2
CASO Document Management is proud to announce that it has completed again the American Institute of Certified Public Accountants' (AICPA) Service Organization Control (SOC) 2 Type 2 audit.
February 2017 – CASO's Bruce Genger Certified in ABBYY FlexiCapture
Bruce Genger, VP Sale has successfully completed the ABBYY FlexiCapture for invoices and the ABBYY FlexiCapture 11 Recertification training class.
Awards
CASO strives every day to offer unbeatable solutions and exceptional service to every single one of our clients. We are proud and honored to have received the following accolades for doing what we do best. Recent recognition includes:
Digitech Circle of Excellence 2020 – 2nd Consecutive Year

Digitech Systems, LLC honors CASO Document Management (CDM) with the 2020 Award for Gold Star Partner in recognition of their long-standing and successful relationship spanning two decades. As a Digitech Systems reseller since 1999 and ImageSilo reseller since 2004, CDM is recognized for consistently driving revenue and providing exemplary service to the end user community. In acknowledgement of CDM's achievements, Digitech will provide CDM with supplementary sales and marketing support. CDM looks forward to building on its history of success with Digitech Systems for many years to come.

Digitech Circle of Excellence 2017 – 9th Consecutive Year

This Circle of Excellence members are selected from Digitech Systems' Value-added Reseller (VAR) community worldwide. The selection process recognizes top resellers who provide consistently excellent service to users of Digitech Systems' software including ImageSilo®, PaperVision® Enterprise and PaperVision® Capture. The Circle of Excellence also recognizes organizations that uphold Digitech Systems' Goals and Values. To be considered for the Circle of Excellence, a reseller must provide superior customer service to users of the Digitech Systems document management software. This award also recognizes organizations who support Digitech Systems' goals and values, including companies operating with integrity.

New York State Industries for the Disabled, Inc. (NYSID) Corporate Partner of the Year – 2013

Established in 1975 and based in Albany, NYSID is a not-for-profit organization that meets the purchasing needs of state and local government agencies by acting as a "virtual storefront" for a statewide network of 165 community rehabilitation agencies and private sector business partners to employ skilled people with disabilities in production facilities and community-based jobs. CASO believes strongly in NYSID's mission and demonstrates this by continually hiring workers with disabilities for its private-sector contracts.

Digitech Circle of Excellence 2016

CASO has been a Digitech Systems reseller since 1999, and an ImageSilo® reseller since 2004. This is their eighth appearance in the Circle of Excellence, an honor earned by virtue of their elite implementations of Digitech software coupled with remarkable customer support. "We could not be more honored to be a part of this elite group," CEO Richard Tamaro said. "CASO prides itself in customer service and being an industry leader in providing the best solutions on the market. This distinction has now become a benchmark that we measure ourselves by, and we want to continue our status as one of the nation's leading resellers and providers who make the customer its top priority."
Acquisitions
In our ongoing quest to provide our clients with the best possible solutions and service, CASO has been fortunate to acquire several companies that have allowed us to extend our abilities in key areas. These acquisitions include: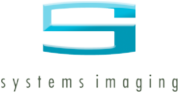 Systems Imaging (2017)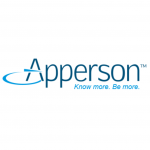 Apperson Survey Services (2015)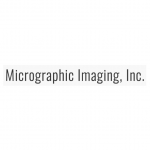 MicroGraphic Imaging (2015)


Docustep (2009)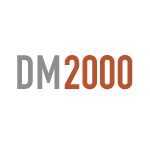 DM2000 (2006)