Case Study: SUNY Downstate Medical Center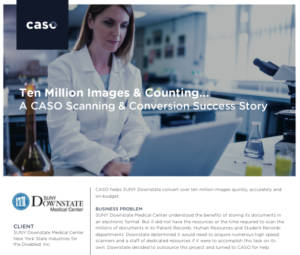 A powerful CASO scanning and conversion success story!  Using Kofax Capture Software, CASO helped SUNY Downstate convert over ten million images quickly, accurately, and on-budget, ultimately helping them streamline their processes and increase efficiency. Download the free case study to learn more!
To download this resource, please click on the button below.