Case Study: ABBYY Construction Management Data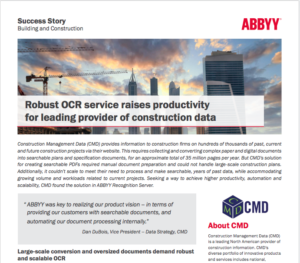 Construction Management Data (CMD) has a business model based on providing complex data from a huge variety of global construction projects. The collection and presentation of this data had been providing a constant challenge until CMD partnered with ABBYY to implement an OCR solution that transformed the way they do business and raised productivity immensely. To learn more, download the case study now!
To download this resource, please complete the form below.