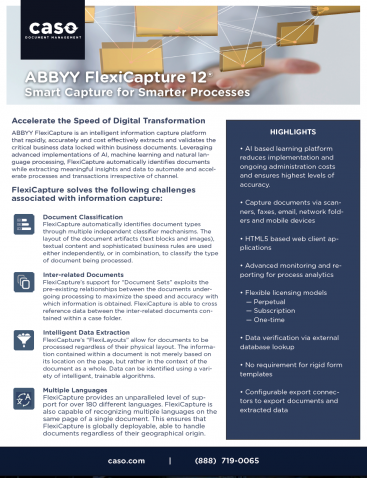 Smart Capture for Smarter Processes
ABBYY FlexiCapture is an intelligent information capture platform that rapidly, accurately and cost effectively extracts and validates the critical business data locked within business documents. Leveraging advanced implementations of AI, machine learning and natural language processing, FlexiCapture automatically identifies documents while extracting meaningful insights and data to automate and accelerate processes and transactions irrespective of channel. Learn more. Download the ABBYY FlexiCapture 12 data sheet now!
To download this resource, please complete the form below.