ApplicationXtender Related Documents
Tired of thumbing through results sets for related documents?
With ECM Toolbox AX Related Documents feature, you can retrieve related documents within ApplicationXtender Web.
Simply select the Related Docs button in the drop-down menu and the query will run and display a pop-up window. The system will display a list of the related documents.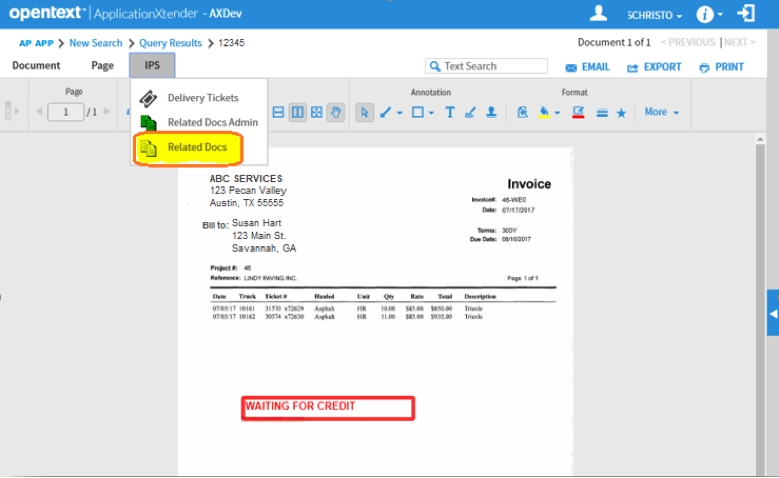 The Query Results displays the Related Documents in listed Alpha Order. Each document is its own hyperlink. Simply click the link you want to open and the document will appear.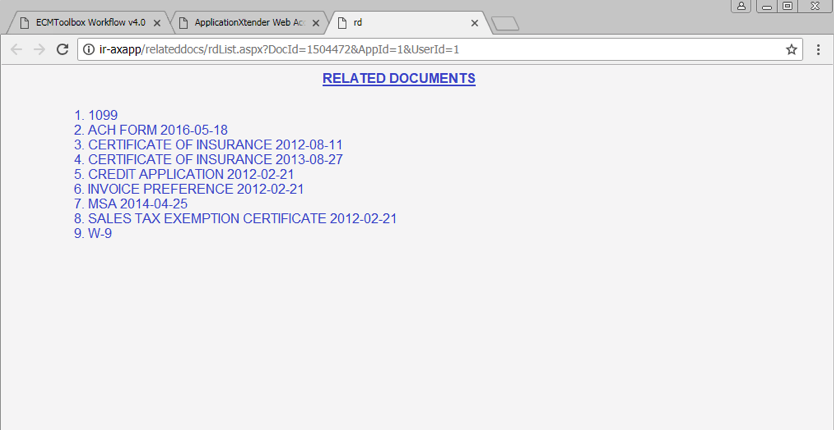 Searches and queries are managed in the AX Related Docs Administration Module, also found on the drop-down menu.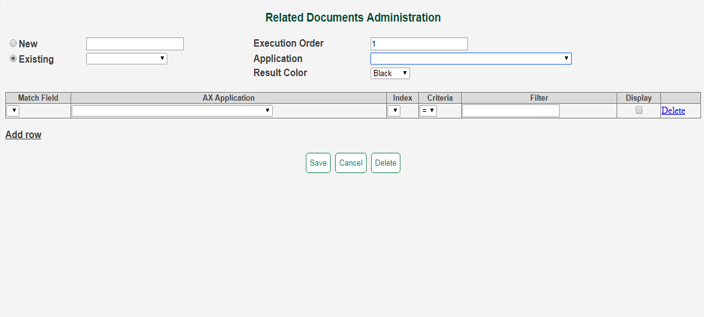 Admin Module allows you to:
Create New Related Docs Rules
Identify Fields being used and searched against
Identify additional values to search against
Modify Existing Rules
With CASO AX Related Documents, retrieving documents is now easier than ever.
Call us today to learn more!