CASO has
captured
the coveted title of ABBYY® Partner of the Year 2016!
CASO, a B2B Document Management leader since 1994, won the award by helping its customers Go Paperless through ABBYY's great software offerings that include FlexiCapture®, FlexiCapture for Invoices®, FlexiCapture for Mailrooms® and Recognition Server®.
Bruce Genger, CASO's VP of West Coast Business Development, was on hand in San Diego to accept the award: "It is with tremendous pride that we accept this honor from ABBYY as #1 North American Partner of the Year 2016. Thank you ABBYY for your incredible support this past year. We also want to thank the team at ECM Toolbox® which, together with ABBYY FlexiCapture®, has provided our clients with the comprehensive data capture and workflow solution they've been waiting for," said Genger.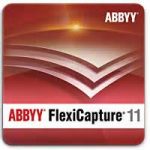 FlexiCapture® is the next generation of intelligent, accurate and highly scalable data capture and processing software. It provides a single entry point to automatically transform streams of different forms and documents of any structure and complexity into business-ready data – empowering organizations of any size to streamline their business processes and reduce cost.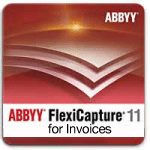 FlexiCapture for Invoices® is a turnkey capture solution designed to kickstart your accounts payable automation. It replaces costly manual data entry with efficient automated invoice processing. By enabling early capture of invoices and centralized validation of data, it reduces the cost of an invoice, improves visibility into the payment cycle and increases the accuracy of financial analysis and forecasting.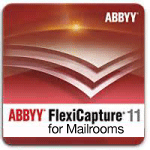 FlexiCapture for Mailrooms® automates your customer communications from paper, fax and email, and manages logistics to deliver the right information to the right person at the right time. Utilizing the highly competitive technology for document classification and data extraction, the solution delivers fast, cost-effective and transparent mailroom automation.

Recognition Server® is a powerful server based OCR for automated document capture and PDF conversion. Easy to deploy and scalable, Recognition Server is designed for mid- to high-volume batch processing, enabling organizations and scanning service providers to establish cost-efficient processes for converting paper and digital-image documents into electronic files.

ECM Toolbox Workflow® is rapidly deployed, out-of-the-box, turnkey workflow automation software. The magic of this workflow automation solution is that users have a simple interface that provides full control of the workflow process. ECM Toolbox's Workflow is a completely web-based processing solution that: 1) automates verifications and approvals by activity owners; 2) offers advanced document management functionality; 3) transforms paper-based approvals into electronic approvals; 4) interfaces with your ERP and Business Line Solution software; and 5) allows you to Create and Manage Your Workflows – IT Department Free.
CASO is on course to extend its winning streak into 2017, with a fully trained ABBYY sales and professional services team focused on providing the best possible solutions for their clients. For more information on ABBYY customized solutions, please contact CASO at (888) 719-0065 or visit www.caso.com