ApplicationXtender DocuSign Integration
ApplicationXtender (AX) is an international leader in Content Management. DocuSign is a global leader in Electronic Signatures and together they can rule the world.
CASO Document Management (CDM) and ECM Toolbox help you run your business better by bringing the power of ApplicationXtender (AX) and DocuSign together. Records can be signed via DocuSign and then brought into AX for storage and review. Records can also be sent out from AX for DocuSign signatures and then brought back into AX once signed by all parties.
Here is the flow of records using DocuSign, AppXtender and ECM Toolbox Workflow (WF). DocuSign can be inserted into any part of the records cycle – ranging from starting a Workflow Review Process to ending a Workflow.
DocuSigned records in ApplicationXtender will be clearly marked with the signatures and envelope information. The Envelope information is also stored in a database for audit review. A database is also created to house the electronic record information for future data mining. Here is an example of a record signed via DocuSign and routed through ECM Toolbox.
ECM Toolbox Workflow includes the ability to send and receive documents to DocuSign. The ECM Toolbox DocuSign Processor (DP) is a Microsoft Windows Service that monitors one to many ApplicationXtender Projects.
The DocuSign Processor (DP) creates and submits 'DocuSign Envelopes' to DocuSign for routing to either one or many recipients. Upon completion of recipient's signing, the DP pulls the signed document from DocuSign, updates the document's 'version' with the signed document and updates the document's status. The DP works with ECM Toolbox WorkFlow by monitoring and updating application fields.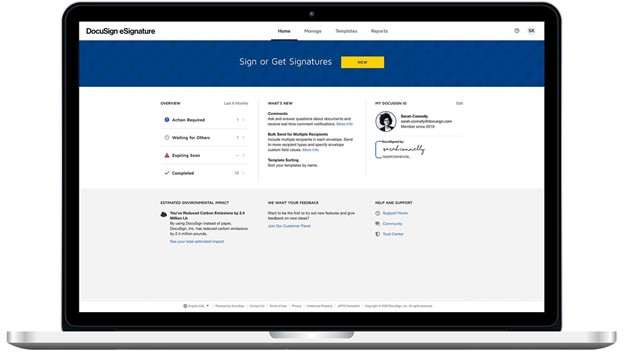 DocuSign eSignature
DocuSign is the world's #1 electronic signature solution, giving you the power to:

Sign documents anytime, anywhere, from virtually any device
Upload and send documents with ease
Easily check signature status
Send reminders to document recipients
Create electronic agreements with a court-admissible audit trail
Eliminate paper
Secure faster, cost-effective, error-free agreements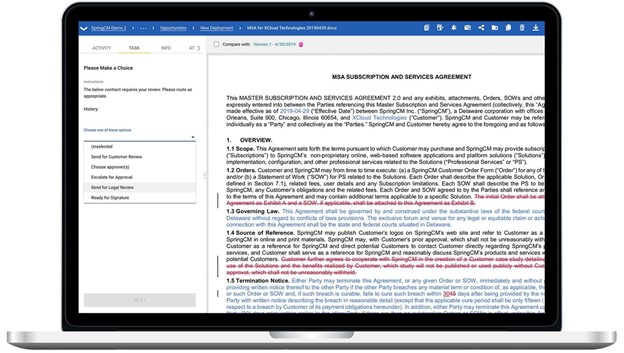 DocuSign CLM
Automate your entire contract lifecycle – including document generation, collaboration, workflow, and agreement repository – to save time and reduce errors. With DocuSign, you can:

Create agreements
Pre-populate information from other systems
Review and route agreements for approvals from stakeholders
Collaborate with external parties and negotiate agreement terms via redlining and commenting
Leverage DocuSign eSignature (sold separately) to send and sign agreements directly from DocuSign CLM.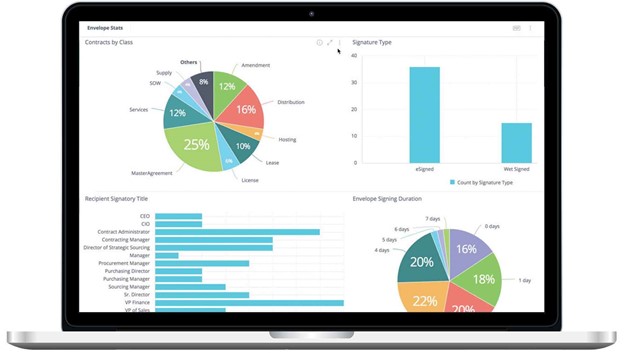 DocuSign Insight
Leverage A.I.-powered contract analytics to speed the review process, identify risks and uncover opportunities. With DocuSign Insight, you can:

Extract key terms and clauses with customizable A.I.
Easily find, filter and analyze agreements to answer legal and business questions
Compare contrast side-by-side according to relevant terms
Use dashboards and reports to visualize findings
Leverage DocuSign Analyzer to negotiate agreements with the speed and accuracy of Insight's A.I.