ECM Toolbox – ApplicationXtender Record Retention
Simplify records compliance for ultimate audit control.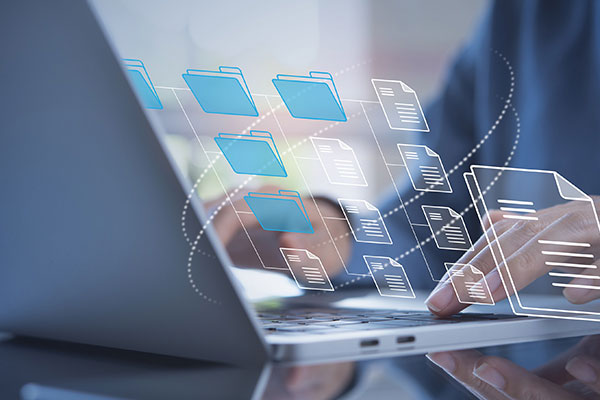 Does your organization have a formal records retention policy in place? If not, you could find yourself in legal jeopardy should you ever be involved in litigation or an audit. In such cases, you would be asked to produce specific documents quickly and securely. Simply keeping everything and expecting to locate the documents on demand is a common mistake that impedes records compliance and leaves you vulnerable.
ECM Toolbox has your back with a comprehensive records management program that is consistent, repeatable, and auditable – giving you the power to ensure compliance, improve security and reduce related costs. Best of all, it's easy to set up and maintain in ApplicationXtender (AX).
Contact Us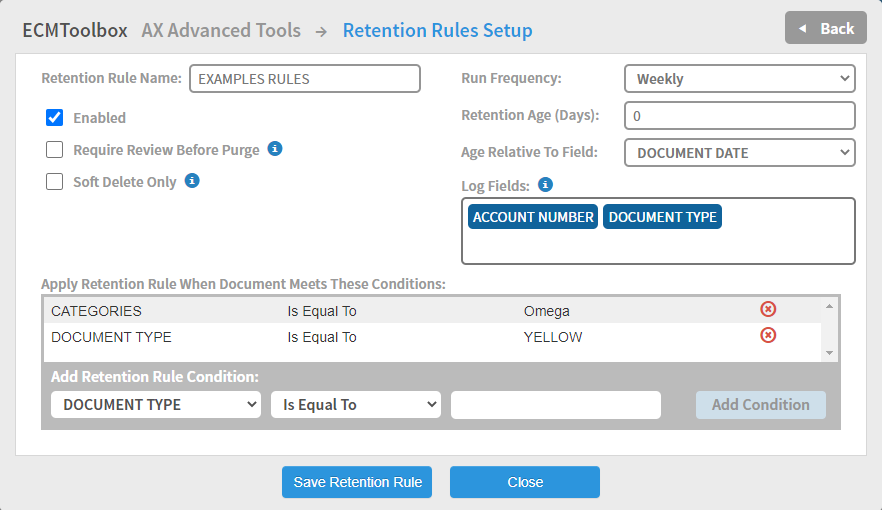 Easily manage Record Retention with Retention Rules
✓ AX Record Retention from ECM Toolbox makes it easy to manage which records are held or purged based on rules set by user defined conditions. Records can also be manually held for review.
✓ Determine which documents are affected by a retention rule.
✓ Set the age when the retention rule will be applied to the document.
✓ Configure which action will be performed, the logging settings, and email settings for the retention rule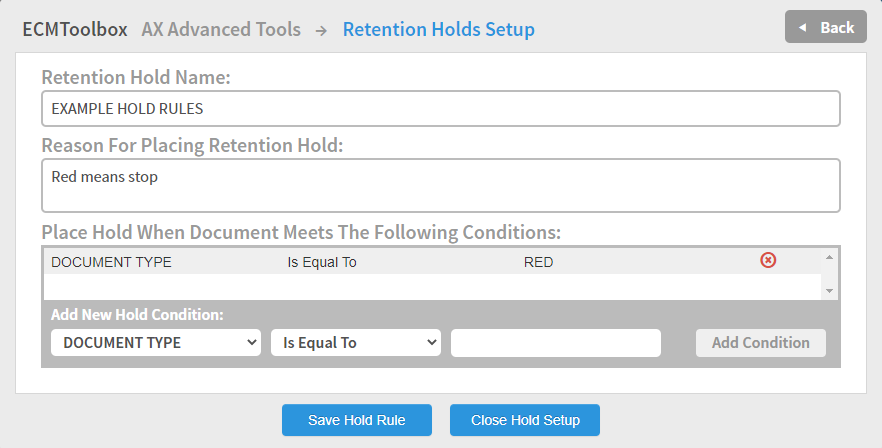 Retain Important Records with Hold Rules
✓ Setup which documents will have holds applied to them based on index information
✓ Documents that have holds will not be affected by retention rules until the hold is removed.
✓ Set-up Holds across multiple index searches and with a full range of Boolean ranges
✓ Add Admin notes to track why and for whom Holds have been placed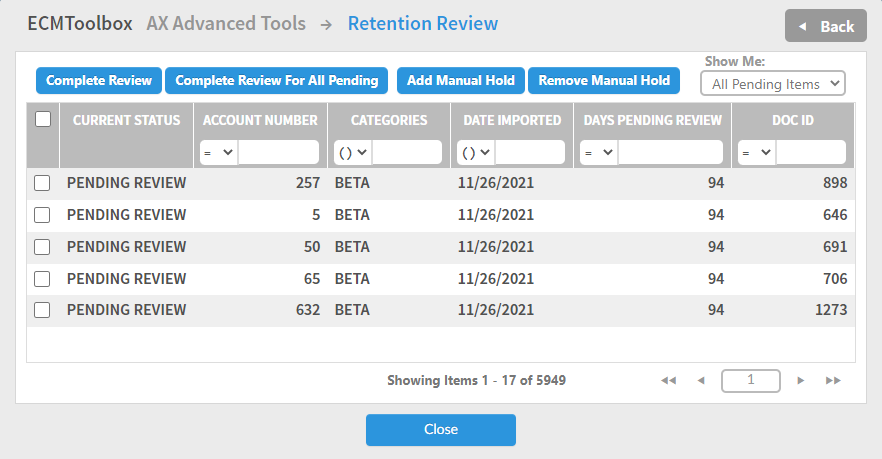 Develop your Workflow of Retained Content with Retention Review
✓ View and approve documents that have been flagged for review before being purged.
✓ See all documents with holds.
✓ Add and remove manual holds from documents.
✓ Receive email notifications when records have hit their retention dates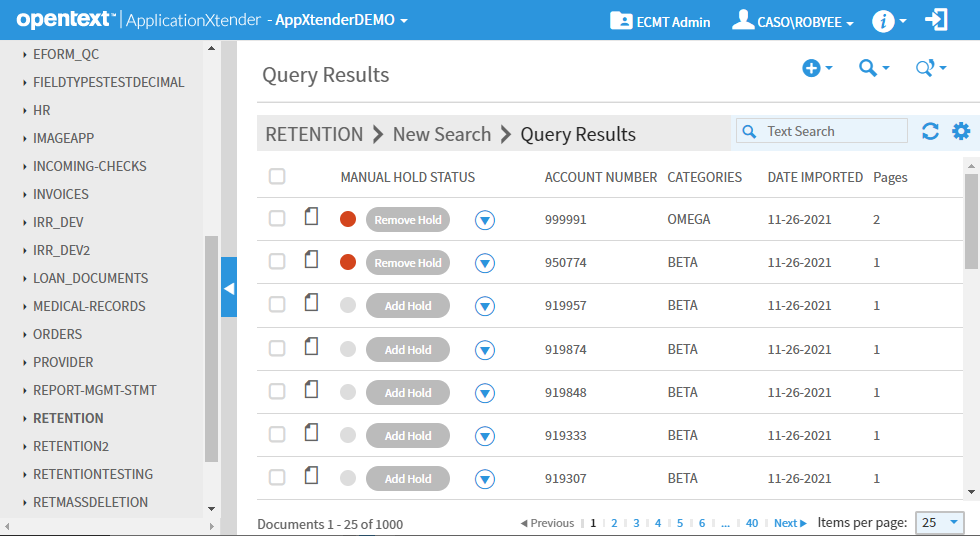 Easily Edit Holds with AX Query and Results View
✓ Placed or removed Manual Holds from a document when you have results back from an application search.
✓ View all current holds
✓ Manual Holds are viewable directly in the ApplicationXtender User Interface and only for assign Administrators
AX Record Retention from ECM Toolbox gives you ultimate audit control.
Learn how AX Record Retention can ensure industry compliance for your organization and give you ultimate audit control. Contact CDM today at 888-719-0065!
"CDM's Digital Mail Workflow has given us the ability to not only serve our clients during these unprecedented times, but also to empower us to deliver our renowned services with unmatched speed, accuracy and security."
Gregory Lawler, CIO of GPM Life
Contact Us
Fill out the form below to get in touch with us. We'll get back to you right away.