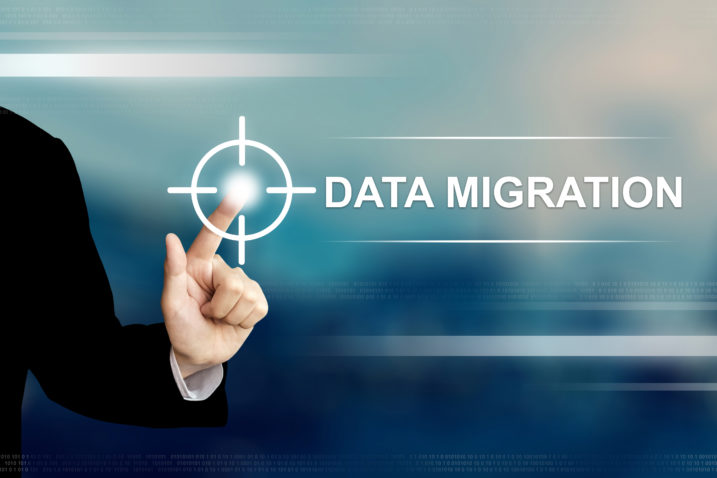 ApplicationXtender Migration
We understand that companies need to change their Document Management Systems.  Perhaps you were acquired by another firm and are moving to a different core platform.  We are here to help you if that is the case.  We have migrated hundreds of millions of pages and have built tools to shorten the effort and lower the cost.
The bottom line to us is that you have invested years or decades into ApplicationXtender and the safe storage of your records.  We are going to make sure that you do not lose any of those valuable records and migrate them to your new system.
Considerations to Migrate Out of AX
The power of ApplicationXtender to store hundreds of different types of records with features like annotations can make a migration out of ApplicationXtender complicated.  When our AX Migration Team meets with you, they will review these considerations so that can maintain the necessary information from your current system.
Number of Records and Pages
Records Types
Document Versioning
Multi Indexing
Annotations
Audit Trails
Full Text Library
Live or Legacy System
Retention Hold
Sub Pages
File Size
DiskXtender Module
Reports Manager Module
Multiple Document Types in 1 Record
Data and Image Management Out of AX
If it was only so simple as copying out the images and data.  Moving images and data is complicated – especially when the system has existed for years and records and data have been stored in a wide range of formats.  This becomes even more complicated when the new system requires specific format or record types.
Data Normalization
Image Size Management
Image Type Conversion
Data File Structure
Image and Data Delivery Requirements
Audit of Extracted Data and Images
Documentation
CASO AX – Extractions Module
We have built tools to handle many of the exceptions that may occur
Extract in Bulk or Incrementally for In Use Systems
Auto Removes Illegal Characters from AX Index Fields
Logs Pass and Failed Records
Final Index File for Review and Audit
Skips Failed Records for Continuous Processing
Ability to Identify Specific Records for Extraction
Preview "Test" for Records that Qualify for Extraction
CSV File Identification of Records to Extract
Fast Extraction – 30 to 50 Records per Second
Multi-Stream Processing
Output to Multi-Page TIFFs, PDF, or Native formats
CASO's Expertise
20 Years of Company Existence
8 Programmers
Support Multiple AX Extractions Formats
Tools Pre-Built to Assist with Effort
Project Management Expertise
Implementation Components
Functional Requirements sign-off

Record Types
Import format
Extraction Plan
Timeline
Solution Architecture
Environment Architecture
Extract timing
Inflight delta extracts
Audit logging

Extraction and Validation

Extraction Criteria – Document Type
Data conditioning
Index data sets
Import file
Syntax verification
Index and Document Image validation
Performance and Timing of Extraction
Full Extract
Two Incremental Delta
Determine extraction windows
Sample Extraction Plan
Caso will perform an extraction, consisting of a full extract, prior to the production cutover. This will allow for incremental extractions to address document updates. Overall timeframe is as follows, with P = Production Cutover Date/Weekend.
P – 4 weeks: Optional test full extraction**
P – 3 weeks: Full test extraction
P – 2 weeks: 1st Incremental extraction
P – 1 weeks: 2nd Incremental extraction
Production cutover weekend
** At this point, data will be ready to test the full import process as it will be run for Production (e.g., dry run)