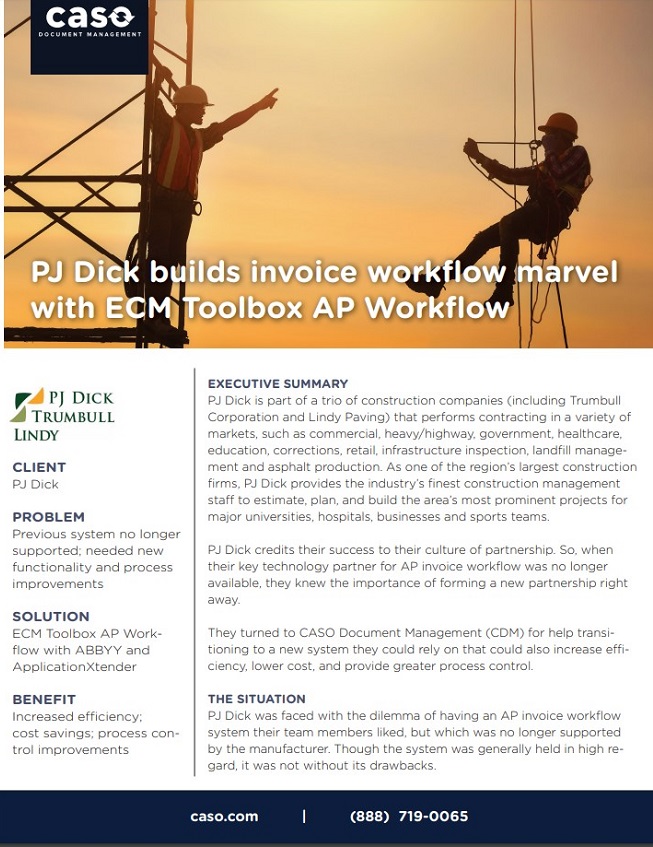 AP invoice workflow increases efficiency, lowers cost, and maintains greater process control.
Faced with the dilemma of having an AP invoice workflow system their team members liked, but which was no longer supported by the manufacturer, PJ Dick needed a new solution fast. With ECM Toolbox AP Invoice Workflow, they were able to upgrade their capabilities and roll out their new system with little to no training required. PJ Dick now processes over 10,000 documents per month with less labor, greater accuracy, and faster productivity. Learn how they did it. Download the free case study!
To download this resource, please click the button below.