Panasonic KV-S8100 Series Spec Sheet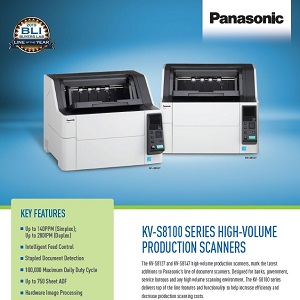 With uncompromising image quality standards, the Panasonic KV-S8100 series scanner is designed for high-volume productivity for businesses-critical imaging tasks. Whether you are a private business, government or print-for-pay, a KV-8100 Series scanner is the right solution for improved efficiency and productivity. Download this free spec sheet to learn more!
To download this resource, please complete the form below.