Infographic: What to Look for in a Survey Partner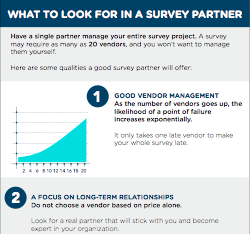 A survey may require as many as 20 vendors. Having a single partner to manage your entire survey project will enable projects to be executed in the most efficient and effective way. Find out what to look for in a survey partner. Download the free infographic now!
To download this resource, please complete the form below.