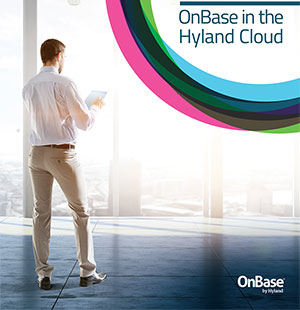 The Hyland Cloud delivers that experience. In 2004, Hyland's enterprise content management (ECM) offering, OnBase, was the first mainstream online ECM solution to be deployed in the cloud. Hyland continues to pioneer innovative cloud solutions today, like ShareBase (a cloud-based file sharing app).
Download now to read more about the Hyland OnBase!
To download this resource, please complete the form below.