HR Formatta Overview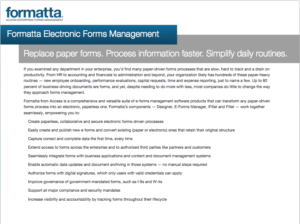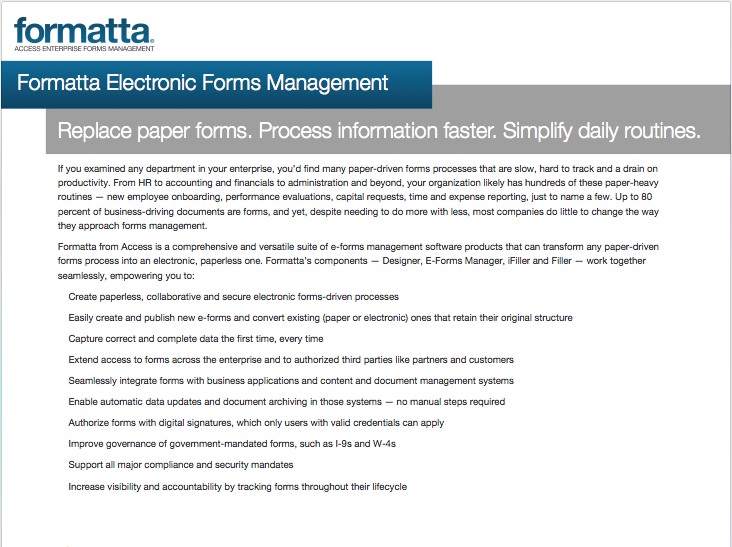 Say goodbye to paper once and for all. This data sheet gives you an in-depth look at the power of Formatta, a market-leading eForms solution that will transform the way you do business. Formatta eForms help you process information faster and streamline your daily routines and business processes. Download now!
To download this resource, please complete the form below.