ECM Toolbox Workflow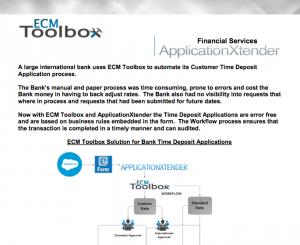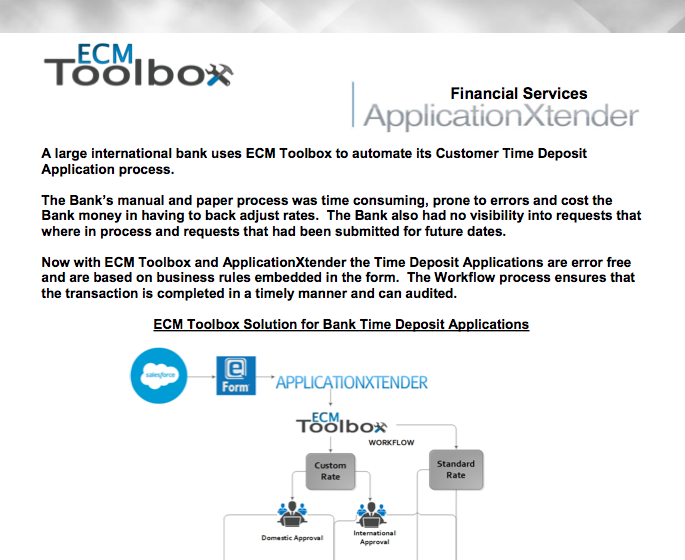 A large international bank uses ECM Toolbox to automate its Customer Time Deposit Application process. The Bank's manual and paper process was time consuming, prone to errors and cost the Bank money in having to back adjust rates. The Bank also had no visibility into requests that were in process and requests that had been submitted for future dates. Now with ECM Toolbox and ApplicationXtender the Time Deposit Applications are error free. Download the free case study to learn more.
To download this resource, please complete the form below.