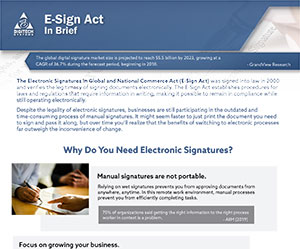 The Electronic Signatures in Global and National Commerce Act (E-Sign Act) was signed into law in 2000 and verifies the legitimacy of signing documents electronically. The E-Sign Act establishes procedures for laws and regulations that require information in writing, making it possible to remain in compliance while still operating electronically.
Download now to read more about the E-Sign Act!
To download this resource, please complete the form below.