Contex SD 3600 Data Sheet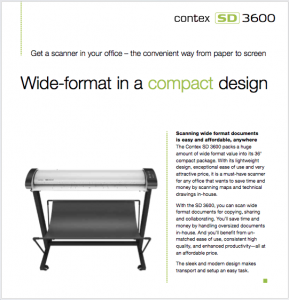 The Contex SD3600 packs a huge amount of wide format value into its compact 36", portable package. With its lightweight design, exceptional ease of use, and very attractive price, it is a must-have scanner for any office that wants to save time and money by scanning oversized maps and technical drawings in-house. Download this free data sheet to learn more!
To download this resource, please complete the form below.