Women in Tech: Celebrating CASO Document Management's Female Leadership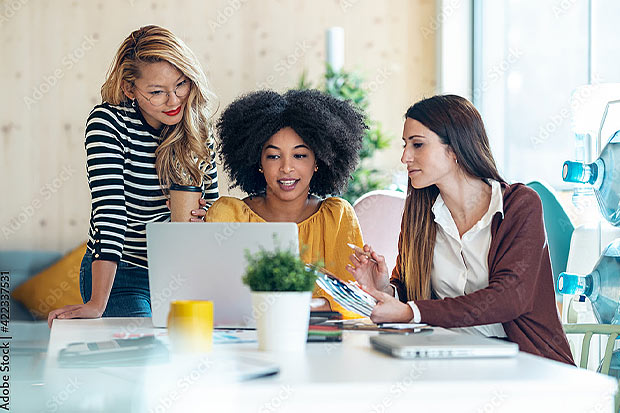 In honor of Women's History Month, we celebrate the incredible contributions women have made to our organization. Women have played a crucial role in shaping our company's culture, values, and success. This includes an unwavering commitment to diversity and inclusivity that is reflected in our hiring practices, leadership development programs, and dedicated Women's Network.
This month, we are highlighting some of the amazing women who have propelled CASO forward. These women have impacted our business in numerous ways and have challenged the status quo to achieve remarkable success.
From top management to key contributors in every department, we proudly pay tribute to you all, including our first featured leader, Lana Bailey-Tamaro.
Lana is a highly accomplished entrepreneur, venture capitalist, and corporate leader. Her command of business operations in the modern marketplace is at the heart of our success.
As CEO and owner of CASO Document Management (CDM), Lana has effectively leveraged her expertise in Organizational Behavior to build successful business relationships and strong connections with our clients. She has revolutionized our business processes too, streamlining workflows and enhancing efficiency across the organization. Her commitment to building a high-performance corporate culture, centered on strong communication and collaboration, simply cannot be overstated.
Lana's professional footprint extends well beyond CDM. She is a Trustee on the board for Pace University. She has also served on the boards of several high-growth technology companies and has held numerous executive positions in the corporate world. She notably honed her team building acumen as a NYC Police Officer for the Detective Borough in the Forensic Investigative Division. She followed that success with another as a licensed mental health counselor in private practice.
Lana's passion and dedication for our business and our people has been instrumental in delivering unparalleled solutions to our clients. It has also made CASO a welcoming and empowering place for everyone to work.
We believe our future lies in continuing to foster this sense of community, thriving collaboration, and exceptional customer care that our female leaders have instilled in our organization.
To the women of CDM and all the remarkable women throughout history, we thank you and we salute you!