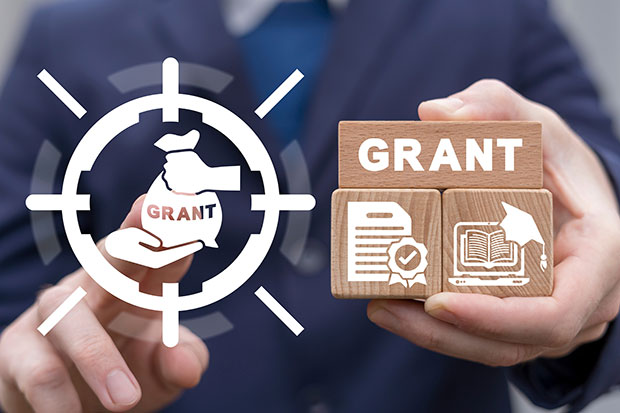 The New York State Archives has announced the start of the 2023-2024 Local Government Records Management Improvement Fund (LGRMIF) eGrant cycle.
With 128 applications requesting a little over $7 million, this past year's eGrant cycle was particularly competitive. The Archives awarded 78 grants totaling $4.2 million. Awarded projects include plans for managing inactive records, disaster management, files management, management of historical records, and converting records to digital images.
With the completion of the 2022-23 eGrant cycle, all eyes are on the coming application season. Here's what you need to know:
Submission & Deadlines
For New Applicants, the deadline to apply for an eGrant user account is February 15, 2023.
The 2023-2024 LGRMIF eGrant submission deadline is March 1, 2023.
Eligibility
The Grants Administration Unit first evaluates applications for eligibility and completeness. Applications will not be sent forward for further review if they do not meet basic eligibility requirements, are not submitted by the deadline, or do not have the appropriate signatures. An example of the requirements would be adoption of the LGS-1 Records Retention Schedule.
New for this cycle:
As required by law, $1,000,000 will be allocated from available funds for projects for the City of New York.
The New York City Board of Education may now apply for an LGRMIF grant independent of NYC DORIS.
Due to new legislation recently signed into law, the threshold for review of Preferred Source contracts by the NYS Office of General Services (OGS) has been raised from $50,000 to $100,000.
Contact CDM today for assistance in determining your eligibility for eGrant funding, maximizing your approval odds, and implementing and maintaining your new scanning solution.
"The CDM team has been exceptional. They completed the work faster and cheaper than we could have, and have always accommodated our needs. It is a pleasure working with them."
Richard Ajimati – SUNY Downstate Medical Center
Fill out the form below to get in touch with us. We'll get back to you right away.