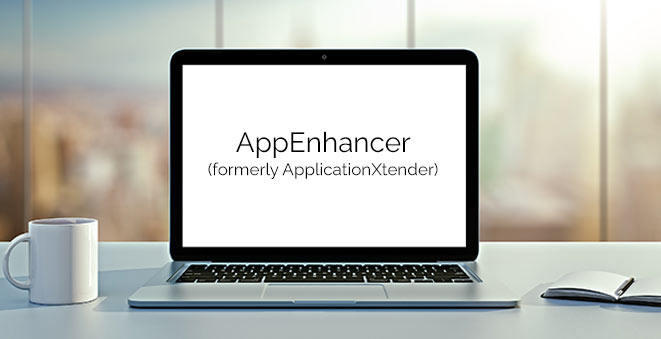 OpenText™ has just released the first upgrade to its powerful content management system AppEnhancer (AX), formerly ApplicationXtender, since its rebranding late last year. Version 22.2 brings new app integrations, cloud readiness, and system enhancements for greater efficiency and process control. Highlights of the new release include:
New Integrations to Streamline Processes
Core Signature – OpenText's electronic signature platform, Core Signature, is now compatible with AppEnhancer. This enables users to expedite their signature process, and easily archive documents from Core Signature workflows and events within AX.
AppWorks – AppEnhancer integrates more deeply with OpenText's application development platform, AppWorks. AX users can now leverage full feature parity with the legacy workflow engine's viewer and document management capabilities – improving document handling and metadata management within AX.
Cloud Readiness for Improved Content Management
Docker – The popular open platform for developing, shipping, and running applications in the cloud is now compatible with AppEnhancer. Docker makes it easier and safer to build, deploy and manage containers using simple commands and time-saving automation through a single API. AppEnhancer 22.2 includes essential Docker images for select AX components including Web Administrator, Web Access, Render Server, REST, and Web Services. OpenText will add Docker images for all AX components in future updates.
SAML2 Enhancement – This security enhancement provides AppEnhancer users with robust authentication capabilities. SAML2 will ensure your documents are secure and accessible only to those with correct user permissions.
System Enhancements for Greater Efficiency
Component Registration Wizard – The Component Registration Wizard has been updated in Version 22.2 to enable scripted installations and container-based deployments.
Indexing Services – AppEnhancer's Indexing Services now include queue management and deployment.
Web Access – Web Access has been expanded to better accommodate integrations and tools.
Admin Controls – Version 22.2 includes additional Admin Controls for server and application management.
CDM & AppEnhancer…Better Together!
With over 25 years in the industry, CASO Document Management (CDM) is among the most respected and award-winning document management companies in the US.
Our ECM Toolbox™ engine for AppEnhancer is designed to add significant value to your system – with custom features that boost efficiency, improve control over processes and records, and save you money.
Our easy, no-code custom modules for AppEnhancer include Workflow Automation, Eforms Creation, Reports Management, DocuSign Integration, Email Reminders, Salesforce integration, and more.
Contact us today to speak to our expert software team and learn how AppEnhancer 22.2 and ECM Toolbox can improve the flow of your business.
Contact Us
Fill out the form below to get in touch with us. We'll get back to you right away.