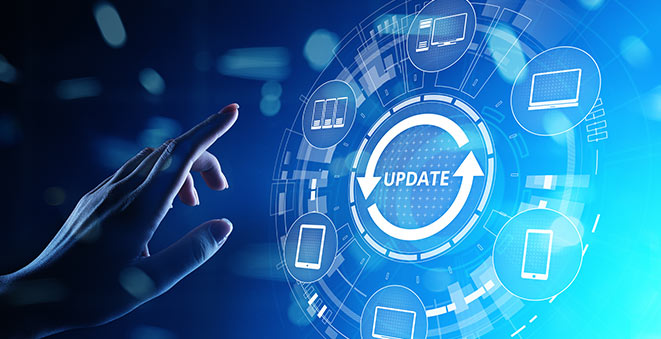 OpenText Teleform® users rejoice! Version 22.1 is now available with powerful new features that make it easier than ever to capture and process information. You'll find a new integrated help application, technology upgrades, support for new platforms, and automation for Customer Experience Management (CEM) and Enterprise Content Management (ECM) solutions.
Here's What's New in 22.1
Enhanced Features
Integrated help application that allows access to all content from a single location.
Enhanced OpenText™ RightFax™ authentication.
Platform Support and Technology Upgrades
Enhanced recognition with an updated OpenText™ Capture Recognition Engine.
Embedded technology upgrades and removal of legacy technologies.
Support for Microsoft® Windows® 11, Microsoft® Windows Server 2022, and new versions of OpenText™ LiquidOffice, RightFax, and OpenText™ Content Server.
Version 22.1 is available for download now. If you don't currently use TeleForm, now is a great time to get started. OpenText TeleForm is an industry-leading Document Capture solution that automatically captures, classifies and extracts information from paper and electronic documents using powerful recognition technologies and creating accurate process-ready content in real time. By eliminating time-consuming manual document sorting and data entry, TeleForm streamlines document-driven business processes and delivers a significant and rapid return on investment.
Learn how TeleForm 22.1 can transform your business processes. Contact CDM today!
"Improved information access and knowledge sharing are seen as the strongest benefits of scanning and capture. When combined with the more immediate financial benefits of increased productivity and reduced office costs, this produces a win-win situation."
AIIM MARKET INTELLIGENCE INDUSTRY WATCH,
'CAPTURE AND BUSINESS PROCESS'
Contact Us
Fill out the form below to get in touch with us. We'll get back to you right away.